Get ahead of the curve, make yourself more marketable, and become a JB Lashes Certified Lash Stylist.
Get trained to become a JB Lashes Certified Lash Stylist. As a Master Trainer for JB Lashes a variety of training programs are offered in New York City. Kits to get you started right away are included with your tuition. Can also travel upon request with a minimum of 4 students.
JBATC CERTIFICATION 1 - BEGINNER'S LEVEL
Why choose JB LASHES?
First...
Exporter to introduce eyelash extensions in America
Best...
Quality control. All products are formulated and controlled under JB Lashes' supervision.
Different...
Because we are Factory Direct. JB Lashes hand make all of their lashes, and also formulates their adhesives in the USA. JB Lashes offers salons, spas, training schools, and other fine establishments with the highest quality eyelash extension supplies at the lowest cost. Maximize the success of your business by increasing your margins. JB Lashes supports businesses like yours from the start because we believe that your success is, in turn, our success.
Class Description:
This class has been designed for students who are interested in learning the art of individual eyelash extensions application Students will learn basic application technique, safety, and client care. Students will receive the opportunity to practice applying individual eyelash extensions on a mannequin head, and on a live model (provided by the student) under the supervision of a Master Level Trainer.
Topics Covered:
Overview of Individual Eyelash Extensions

Products to use for application

Health, safety, and proper sanitation

Performing a proper client consultation

Client consent form

Preparing the clients natural lashes properly for application

Cleansing

Priming

Proper application of eye gel pads and keeping lower lashes isolated

Thorough Application Process

Learning how to pick up the individual eyelash extension

Lash Selection

Analyzing client natural lashes

Review different types of individual eyelash extensions, lengths, thicknesses, and curls

Lash Solution

Lash Bonding & Effective Bonding Tips

Proper adhesive selection

Lash Framing - Selecting Style based on client's request

Trouble Shooting

Removal Process of lash individual eyelash extensions

After Care and Product Knowledge

Daily do's and don'ts

Recommended Cost of Service

Marketing Tips & Tools

Certification Process
Standard Training Kit :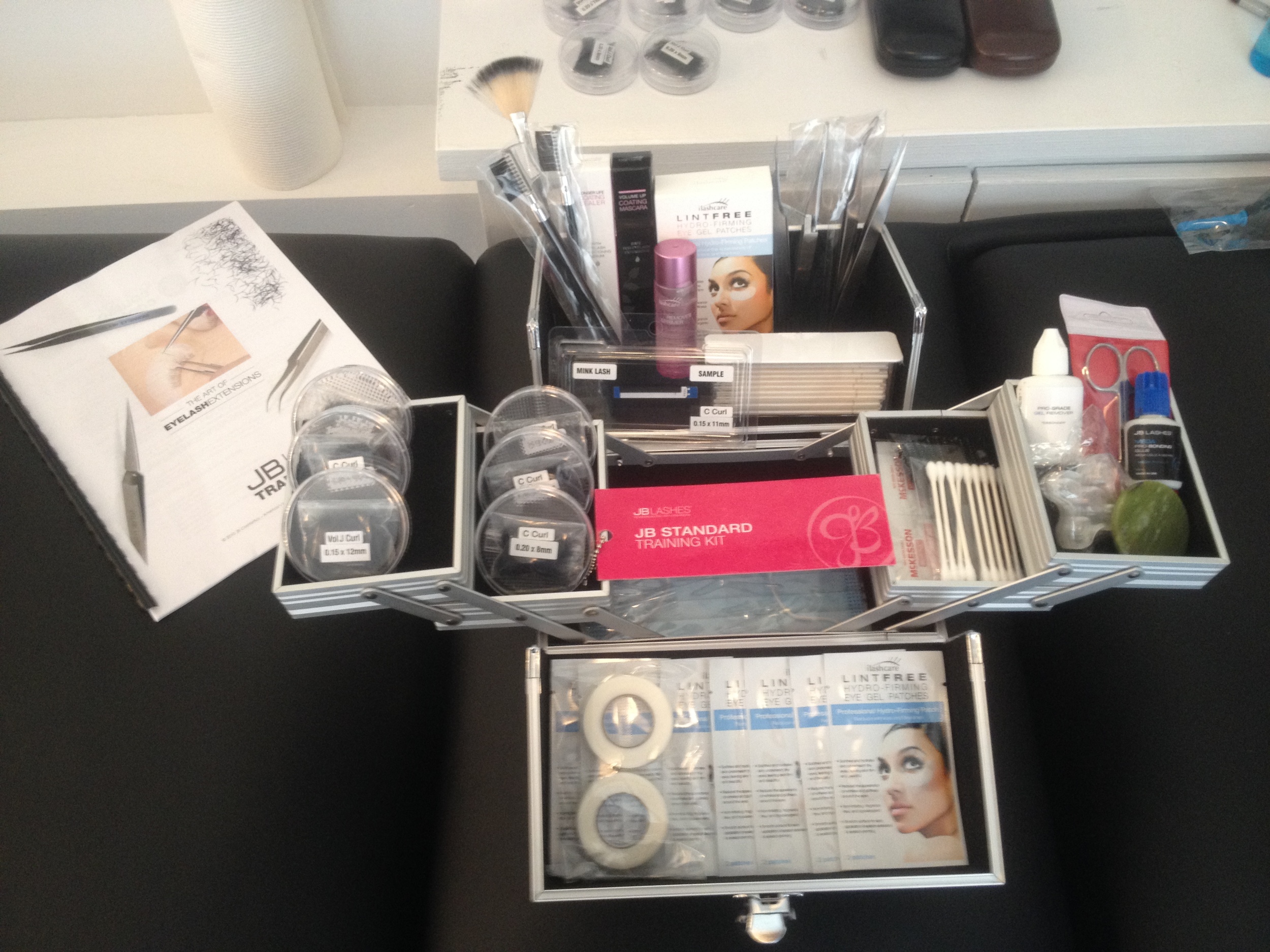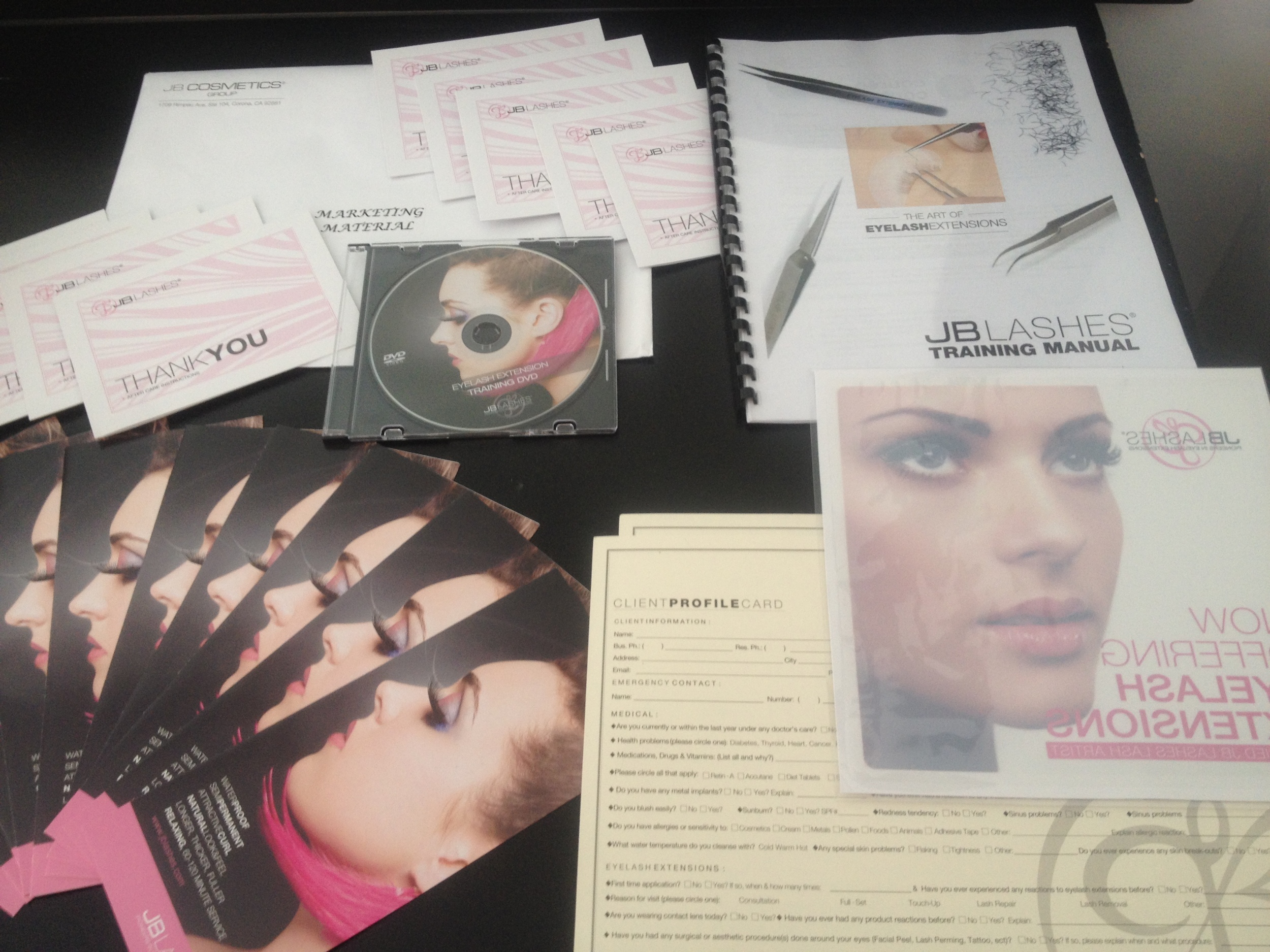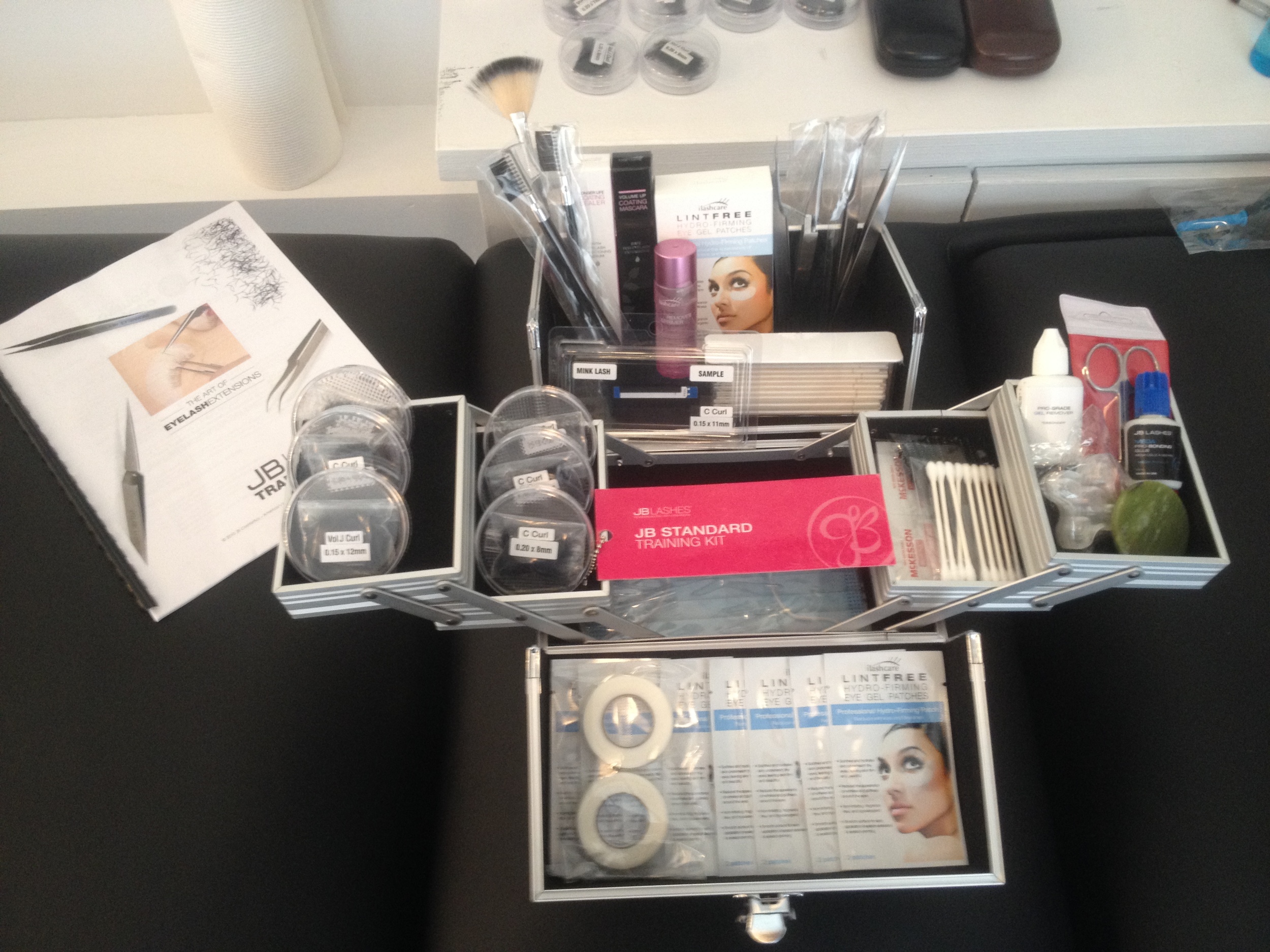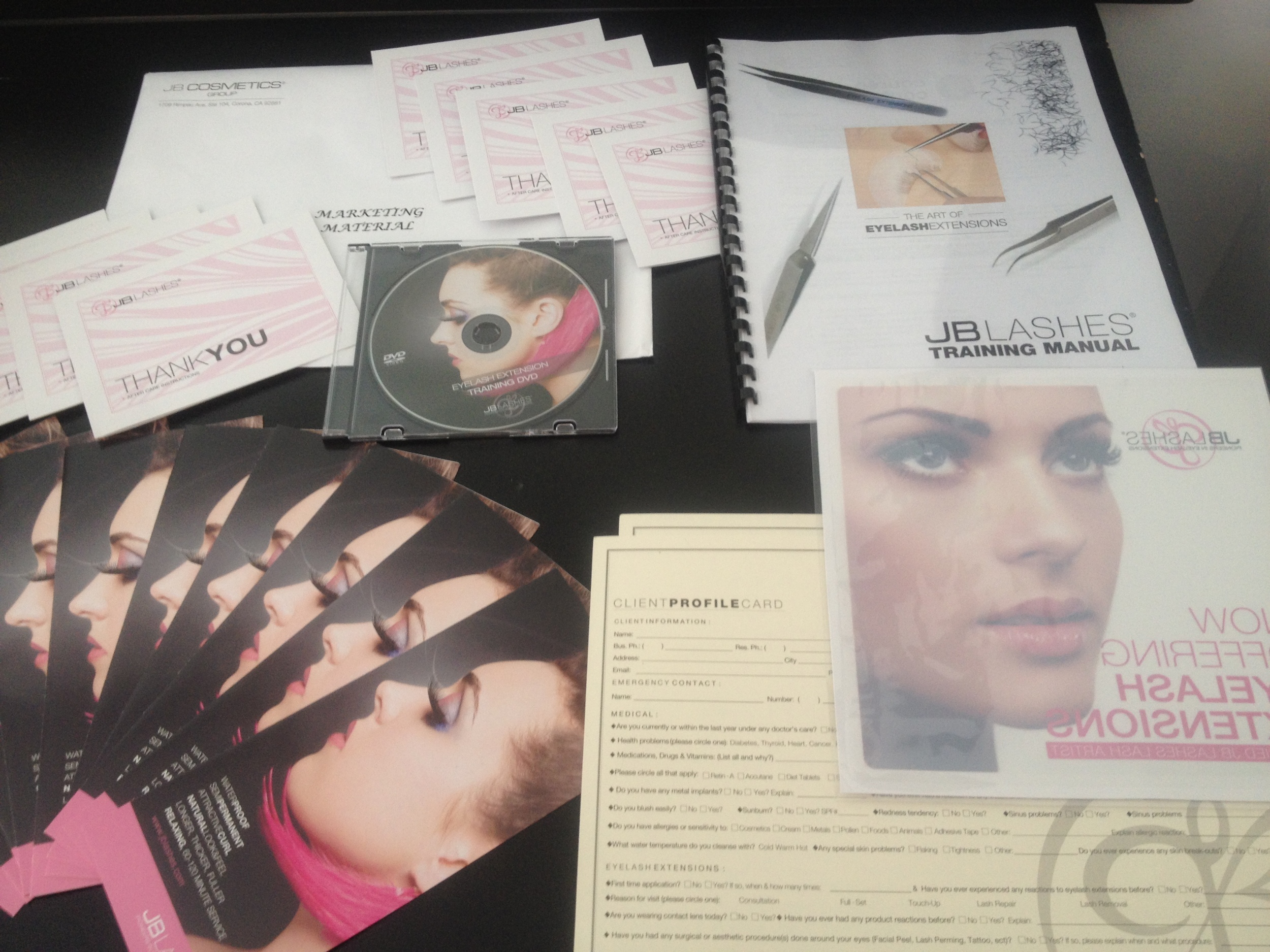 A Standard Training Kit is included in the cost of training course, and will be issued to you on the day of training. Below is a breakdown of what is included:
· 1 Pro Bonding Glue
· 1 Gel Remover
· 1 Faux Mink Lashes, 0.15x8mm, J-Curl (1g)
· 1 Faux Mink Lashes, 0.15x10mm, J-Curl (1g)
· 1 Faux Mink Lashes, 0.15x12mm, J-Curl (1g)
· 1 Faux Mink Lashes, 0.20x8mm, C-Curl (1g)
· 1 Faux Mink Lashes, 0.20x10mm, C-Curl (1g)
· 1 Faux Mink Lashes, 0.20x12mm, C-Curl (1g)
· 1 Jade Stone (to keep adhesive cool)
· 2 Eyelash Comb Brushes, 5
· 2 Professional Straight Tweezers, Stainless Steel
· 1 Professional Bended Tweezers, Stainless Steel
· 1 Professional Angled Tweezers, Stainless Steel
· 1 Practice Eyelash Set
· 12 Disposable Plastic Glue Trays
· 10 Cotton Tips
· 1 Large Round Sponge (to set lashes)
· 1 LashCare Volume Up Coating Mascara
· 1 LashCare Coating Sealer
· 1 LashCare Mini Make Up Remover & Primer (30mL)
· 10 Disposable, Plastic Mascara Brushes
· 100 Micro Brush Swabs
· 10 pairs LINT-FREE, Hydrofirm Under Eye Gel Patches (upgraded)
· 1 Surgical Face Mask
· 2 Surgical 3M Tape
· 6 Surgical Alcohol Pads
· 1 Air Blower
· 1 Promotional Poster - in English
· 1 Standard Eyelash Extension Training case
· 10 THANK YOU CARDS
· 1 Training DVD
· 10 JB BROCHURES
· 10 ESTHETICIAN CARDS
Magnifying Specs
Hand Held Fan
· Training Manual
Mannequin Head
·
JB Lashes Academy New York City Training Gallery :
Training Facility : The OFFICIAL headquarters for all group trainings will be Atelier Esthetique Institute of Esthetics located in the West Village at 154 West 14th Street, 9th floor, at the corner of 7th Avenue and 14th Street (next to the Chase Bank). Trains that are near our location are the 1, 2, 3, D, F, M and PATH lines. Visit http://aeinstitute.net for more information about Atelier Esthetique Institute of Esthetics or contact Regina at 212-725-6130 to register/details.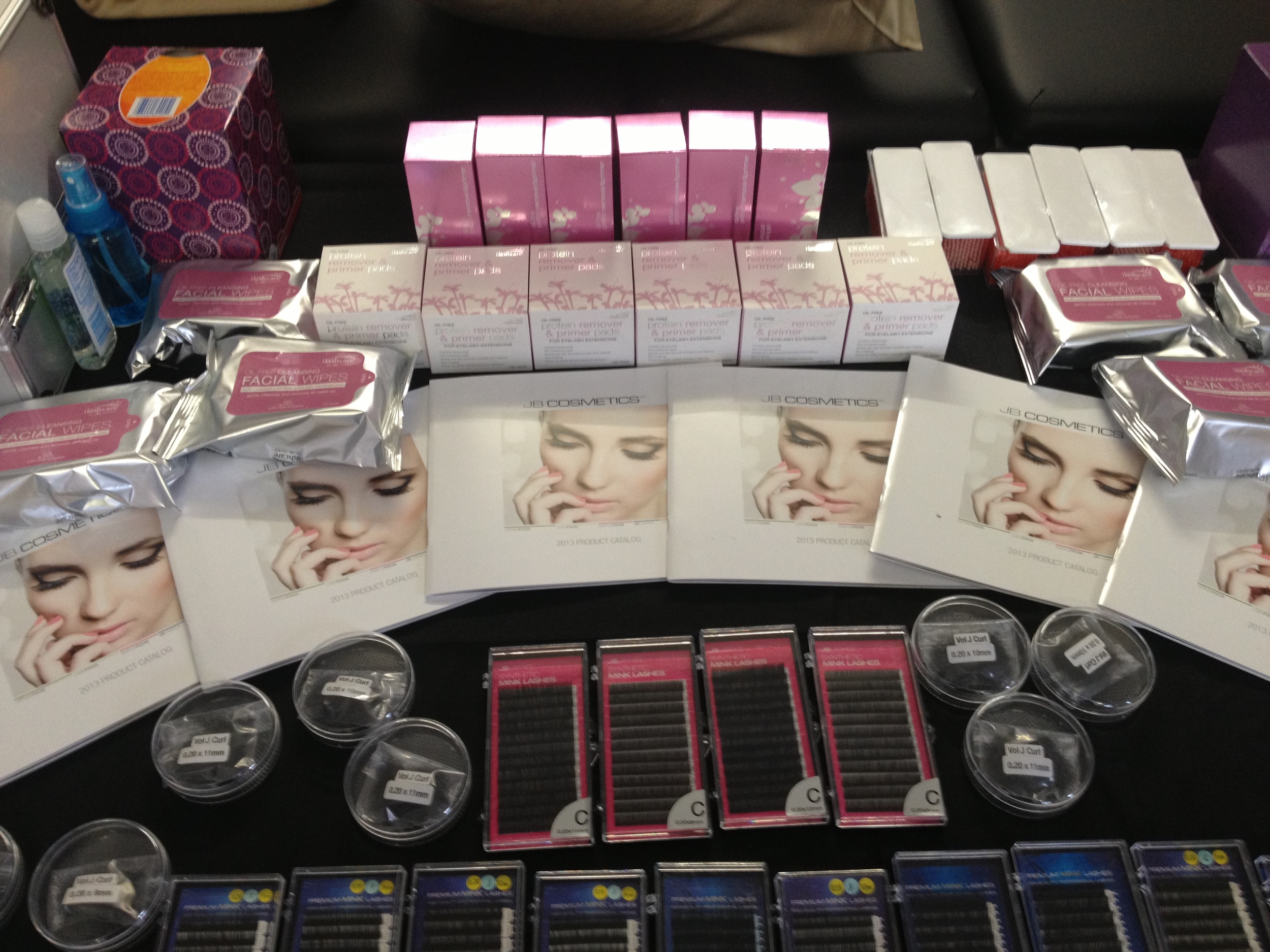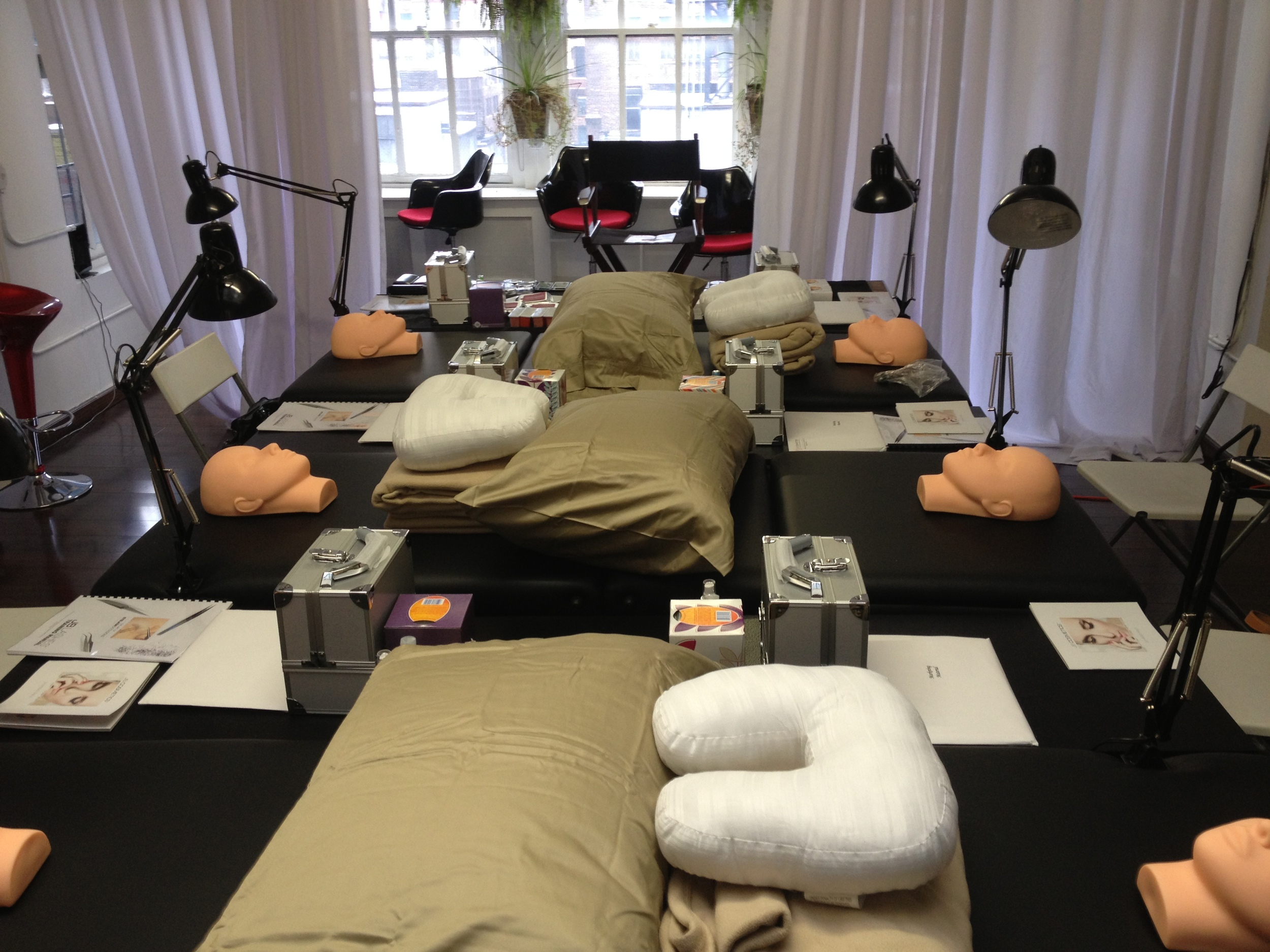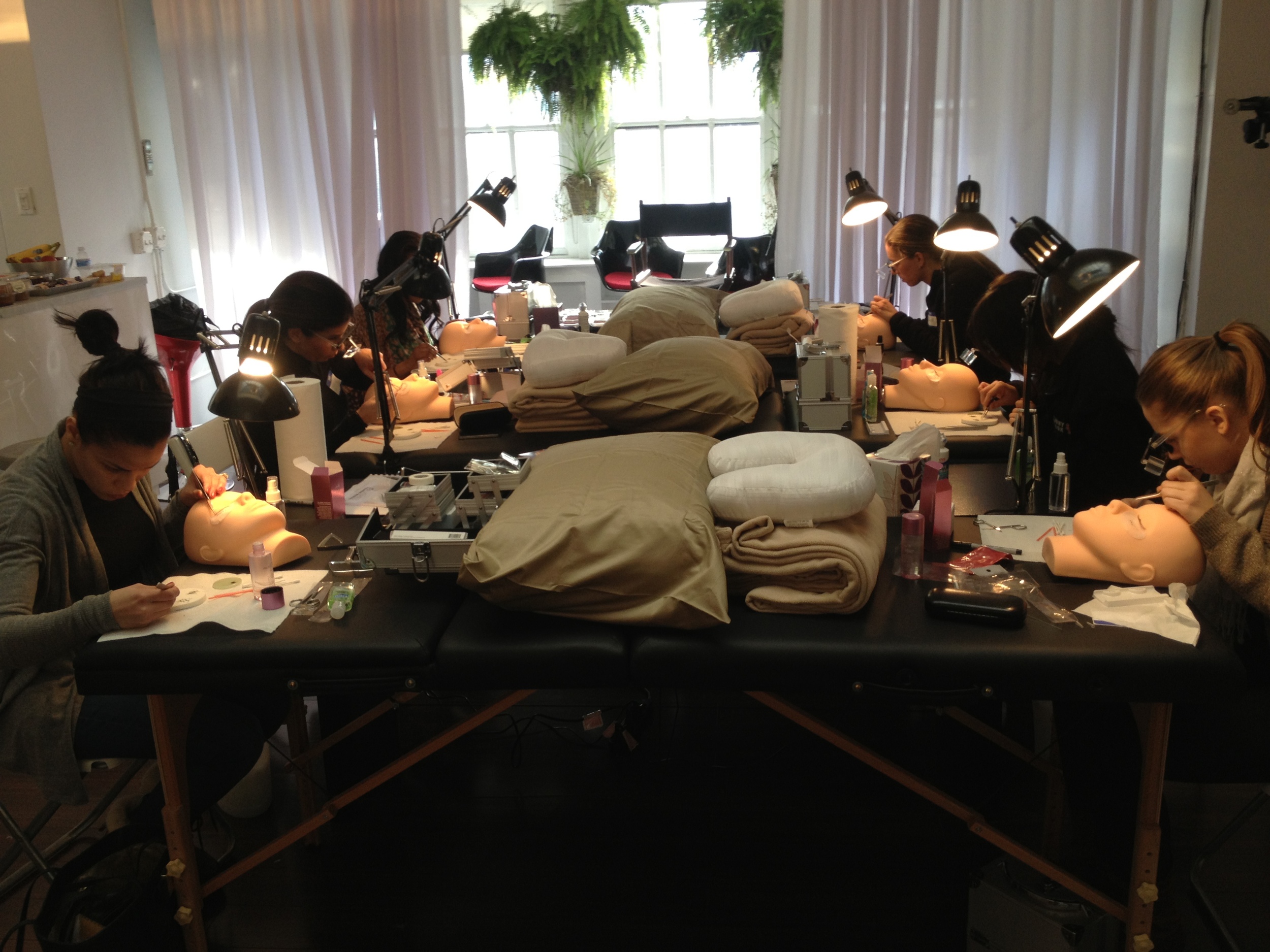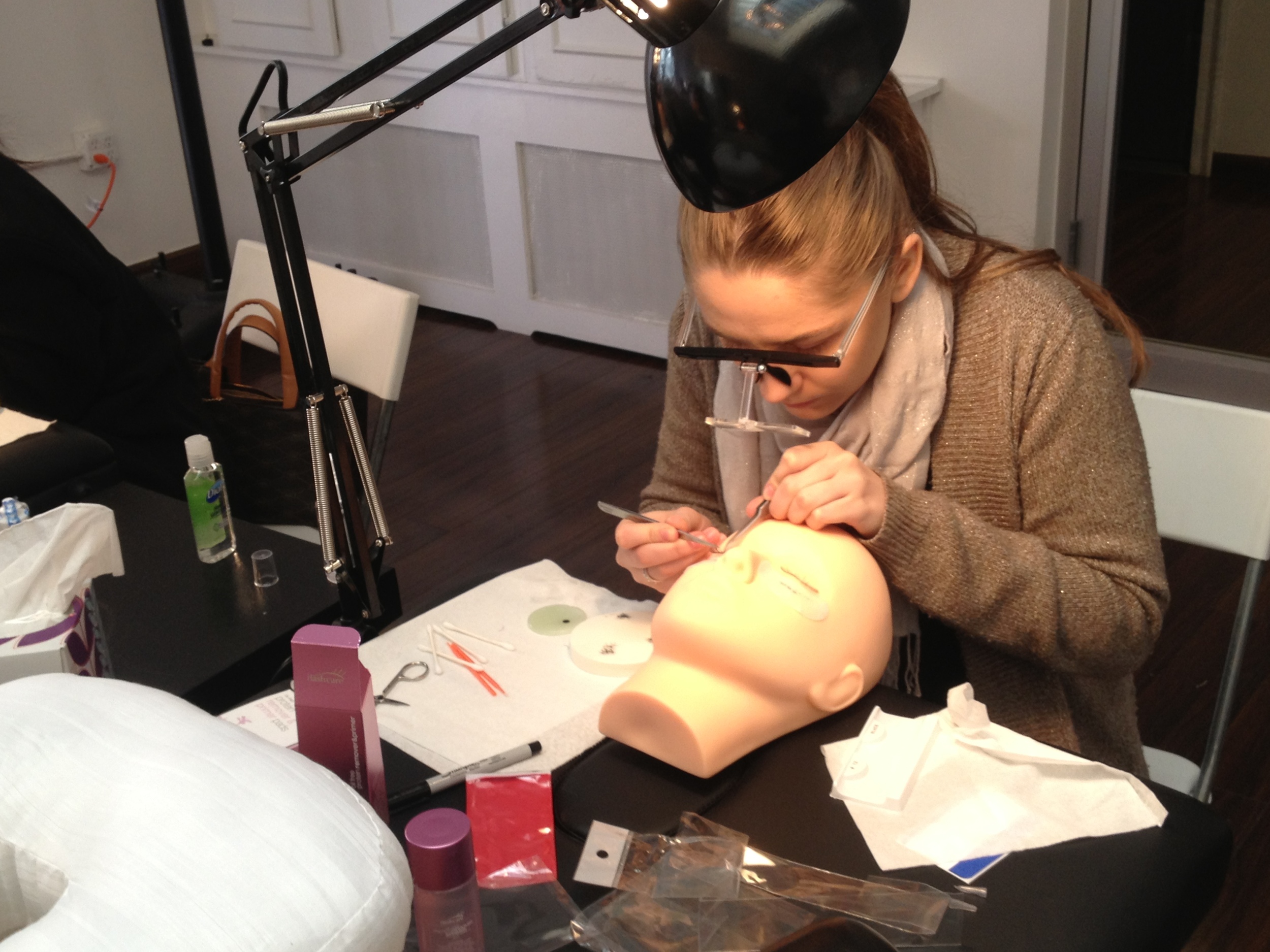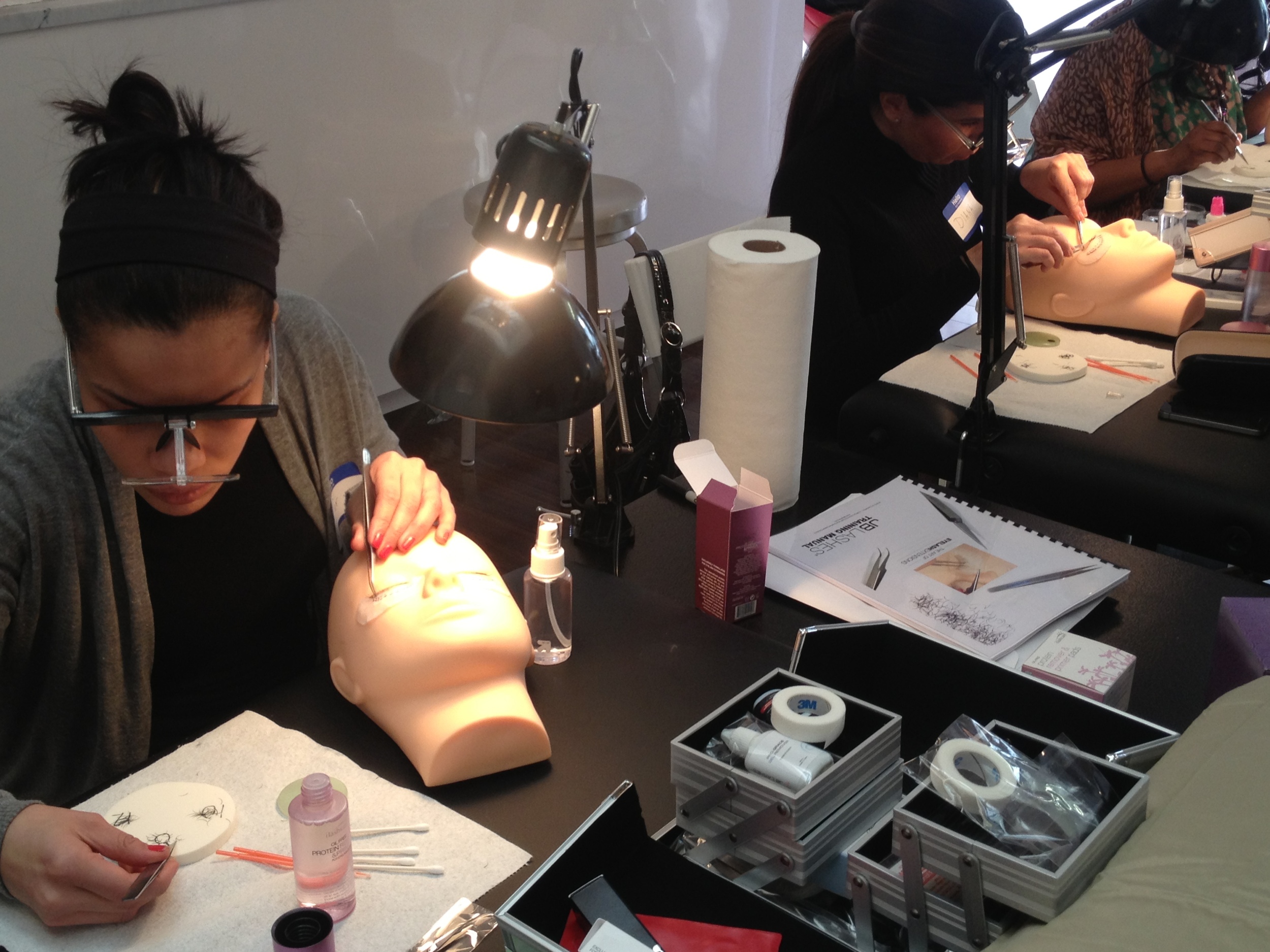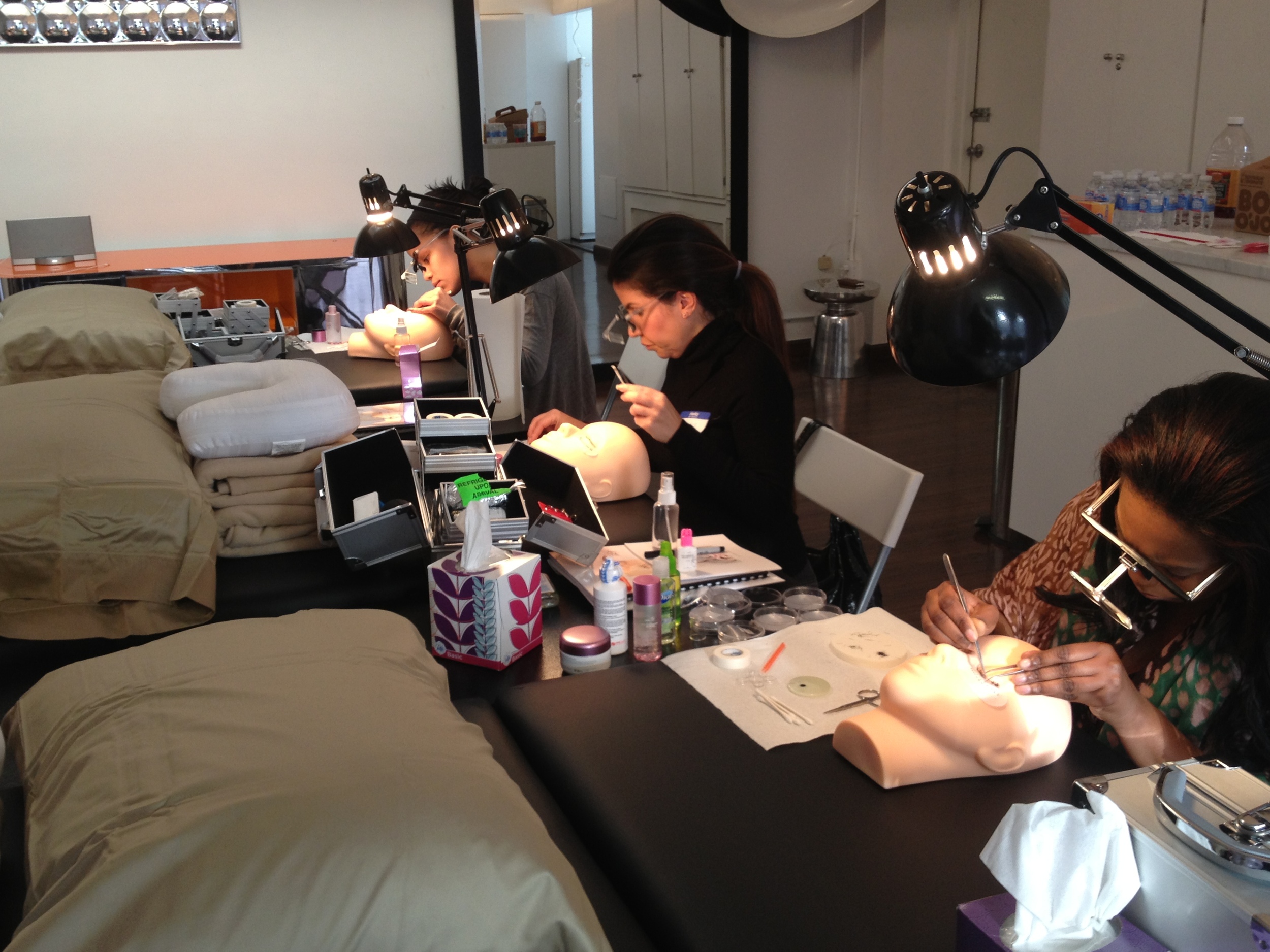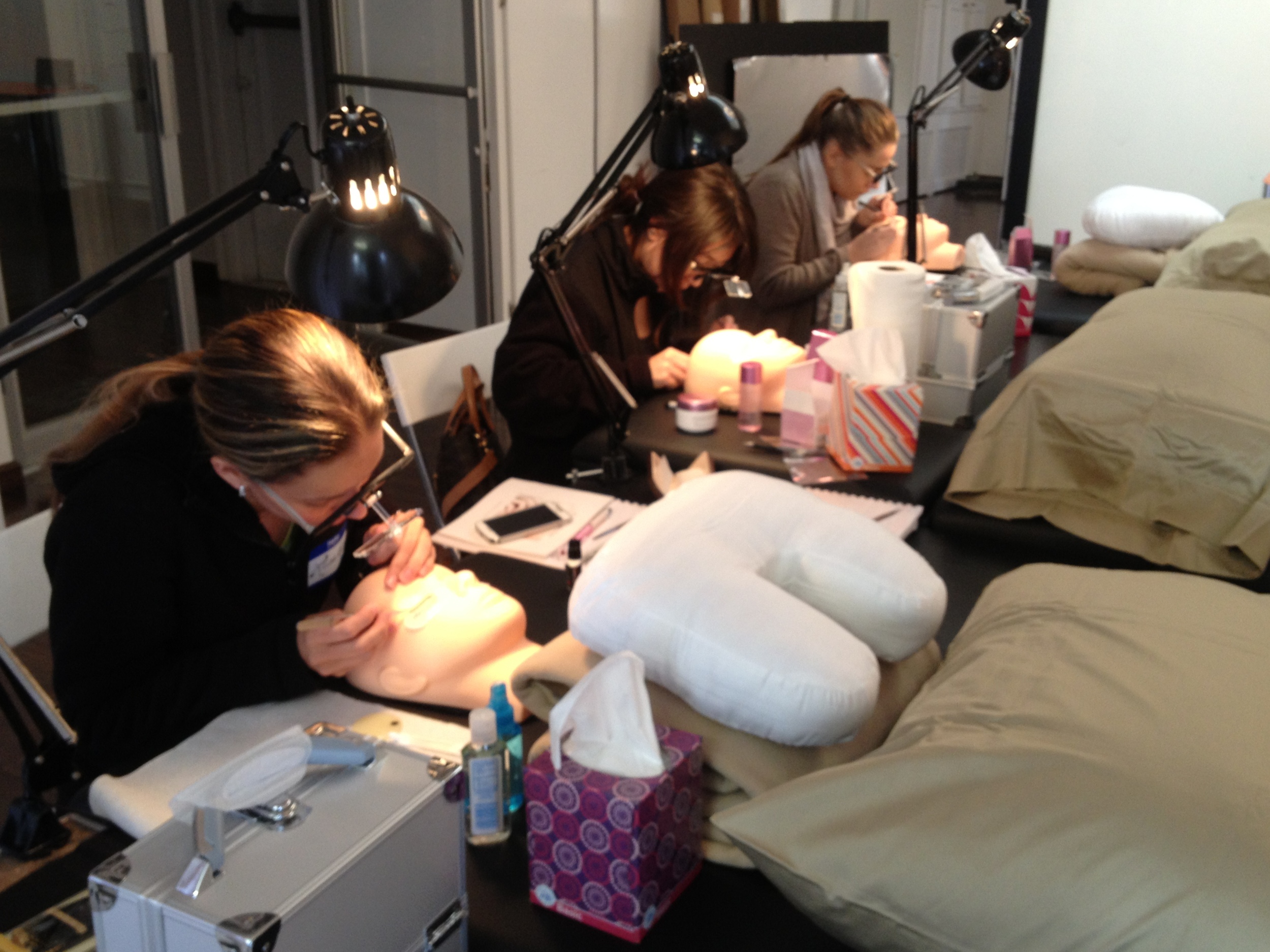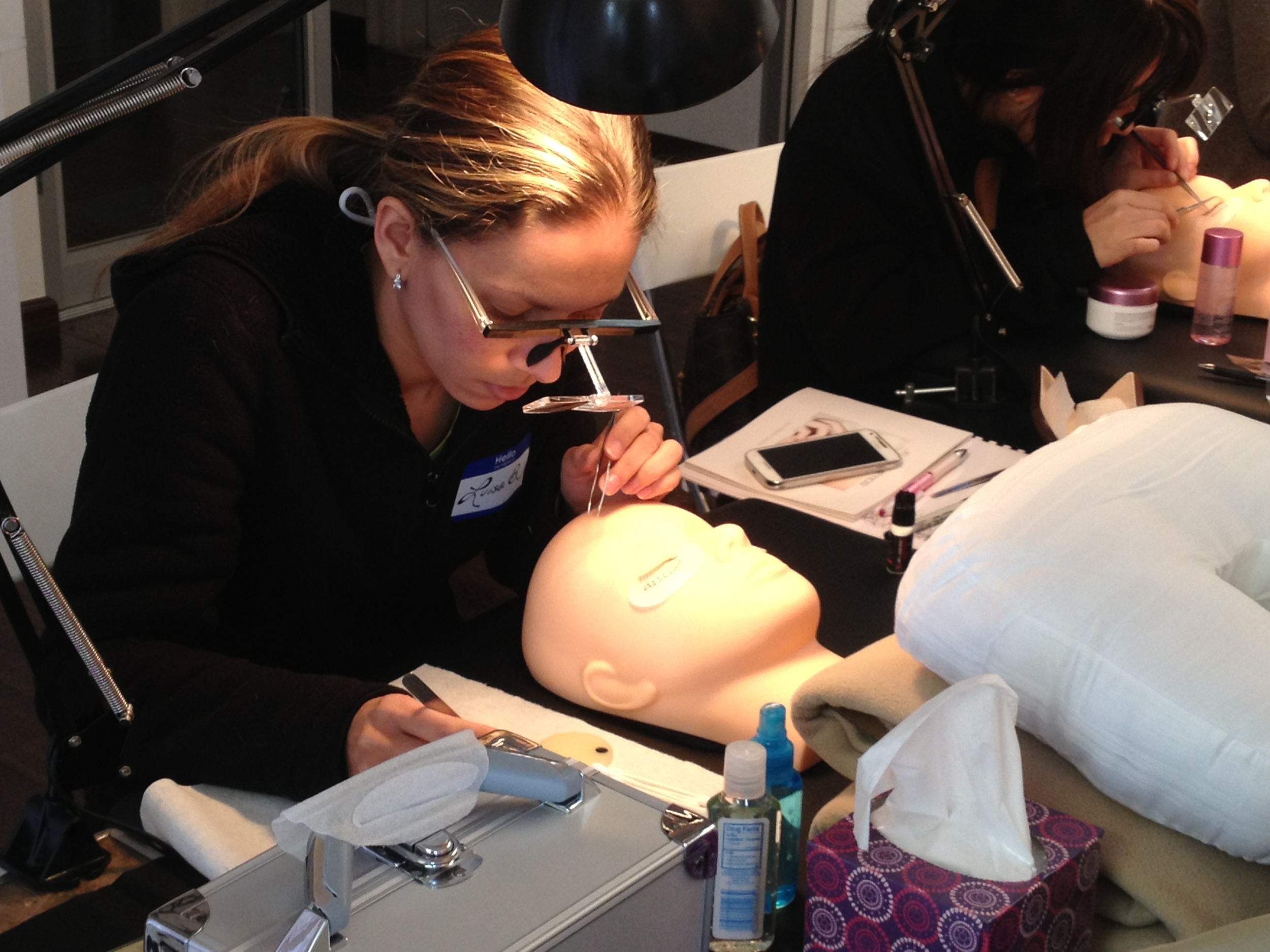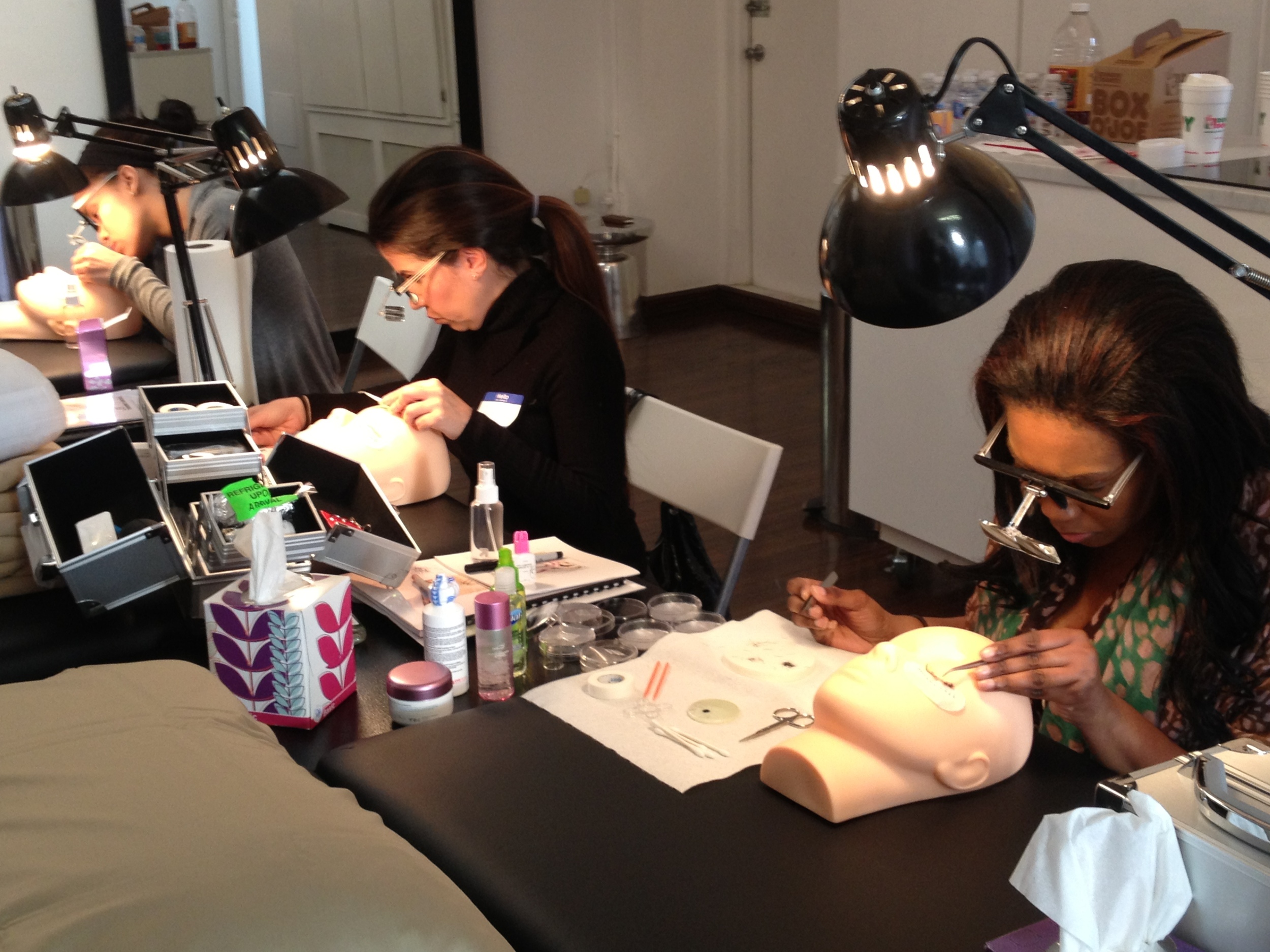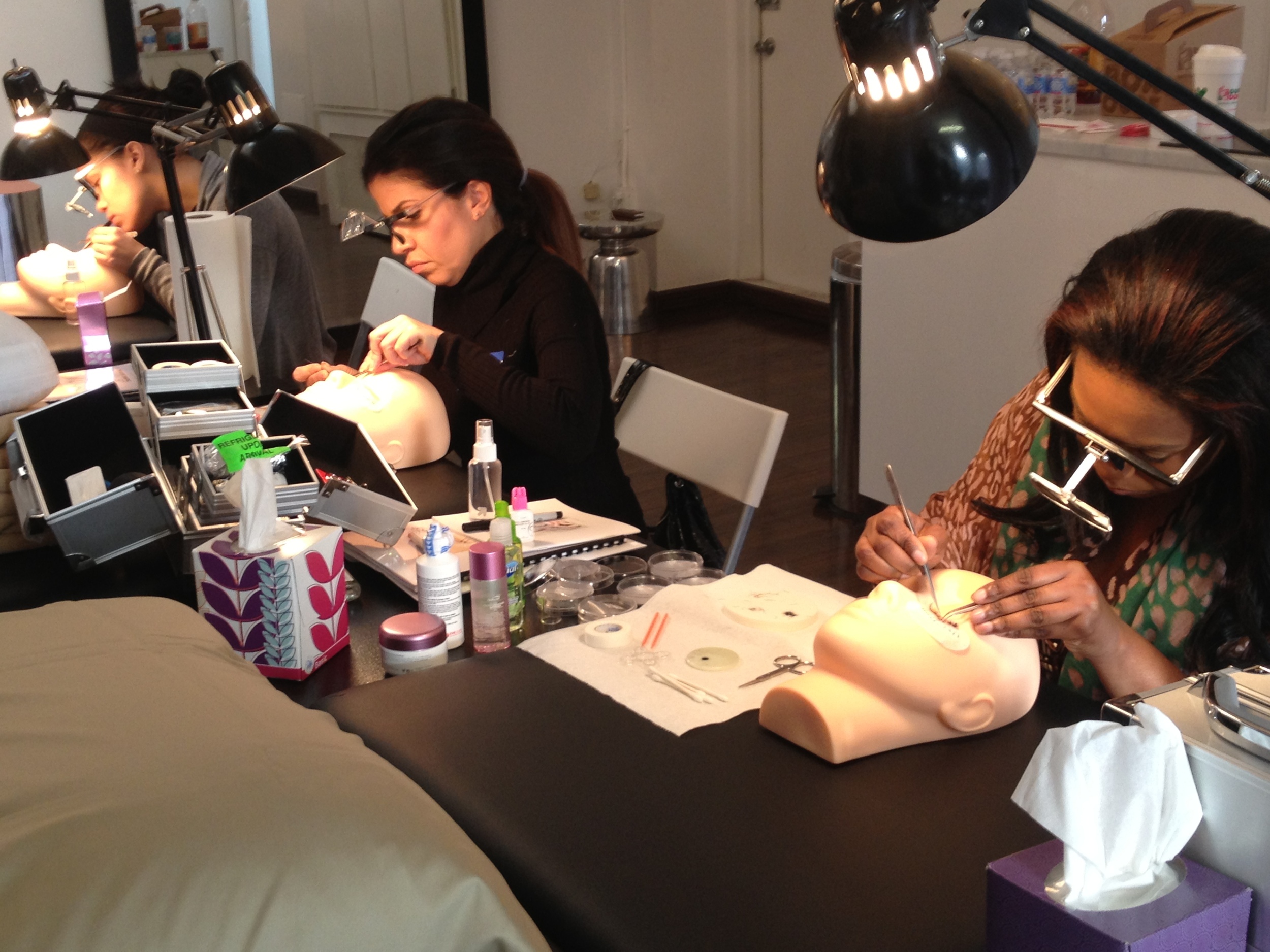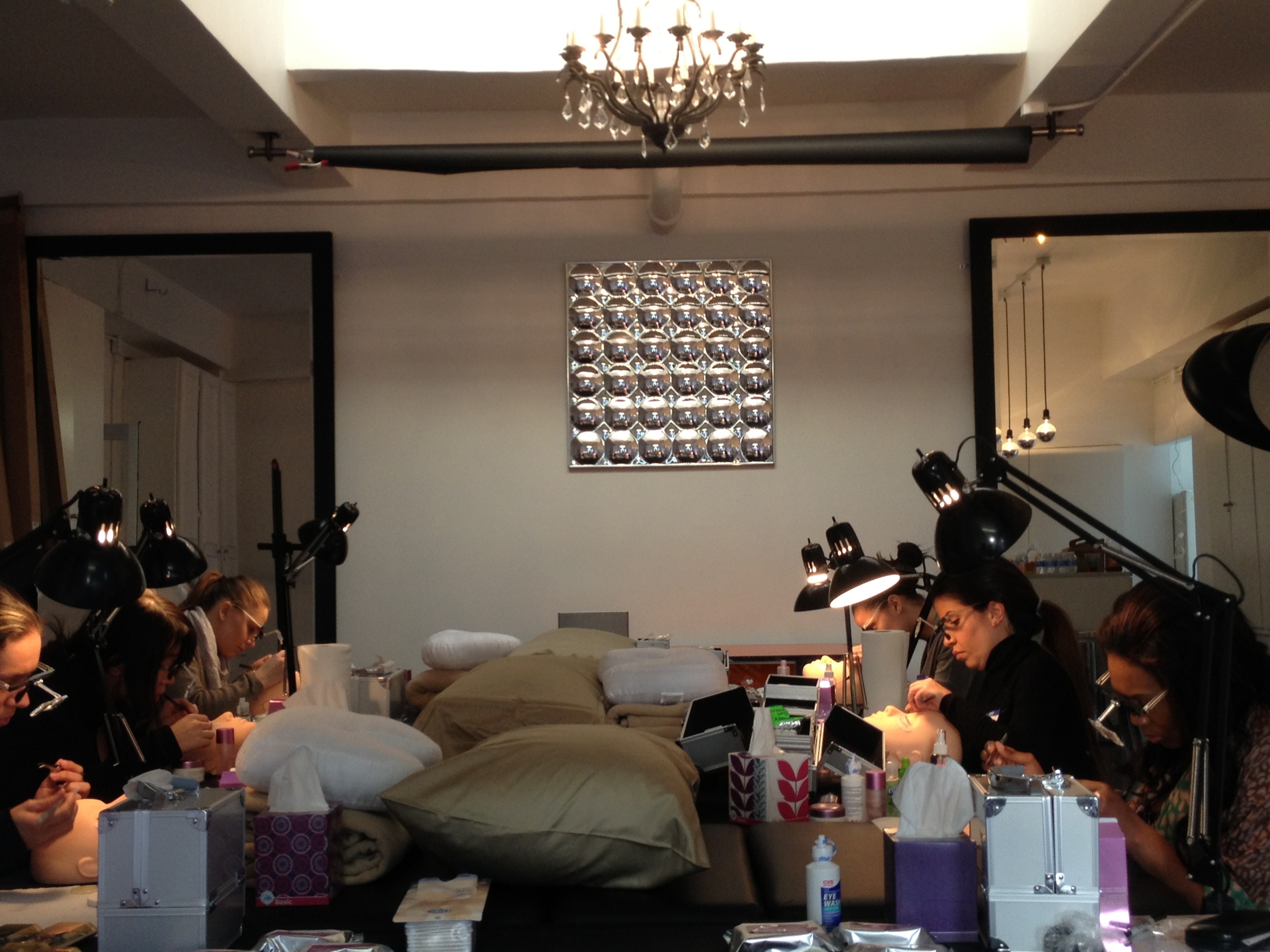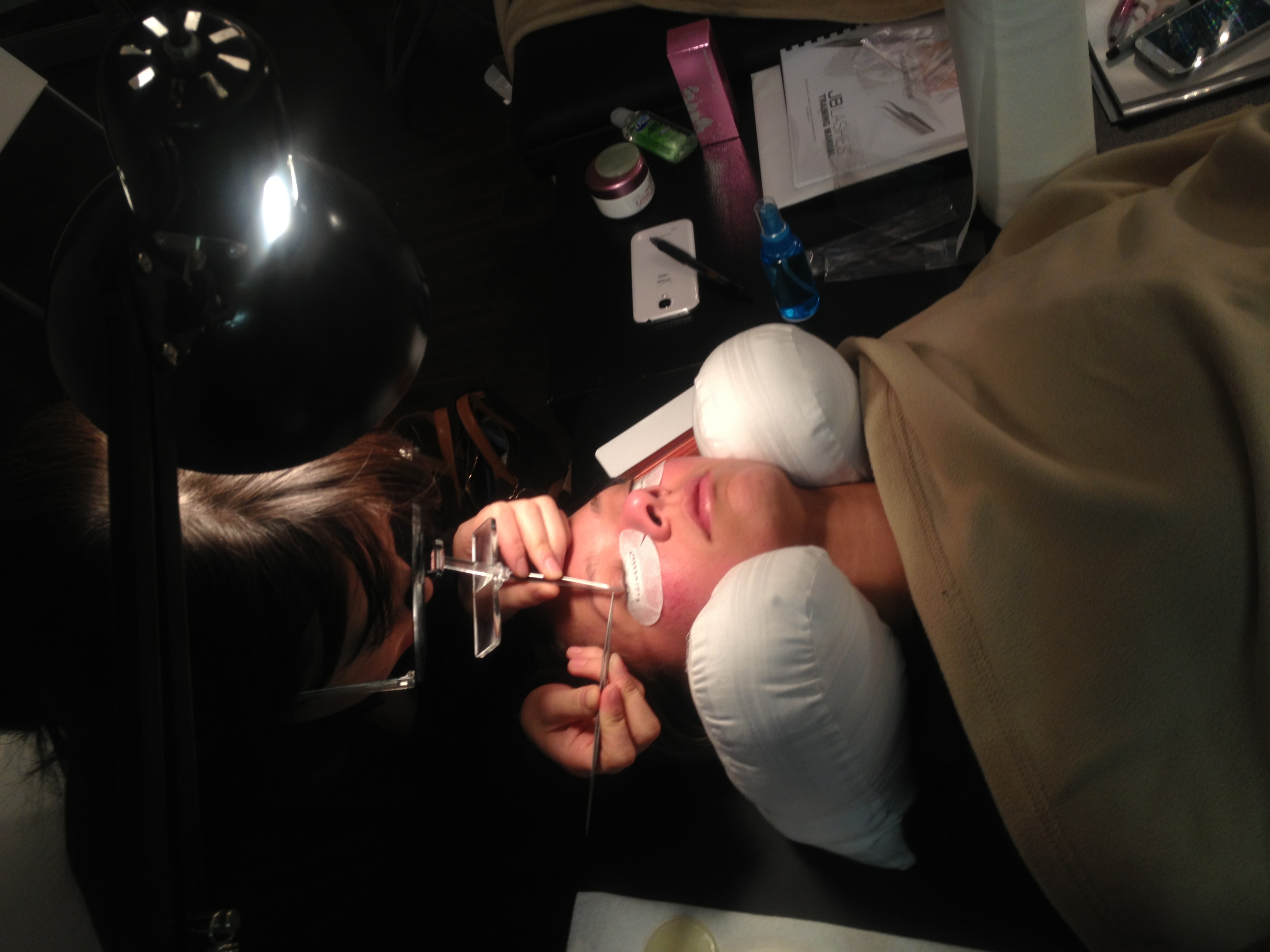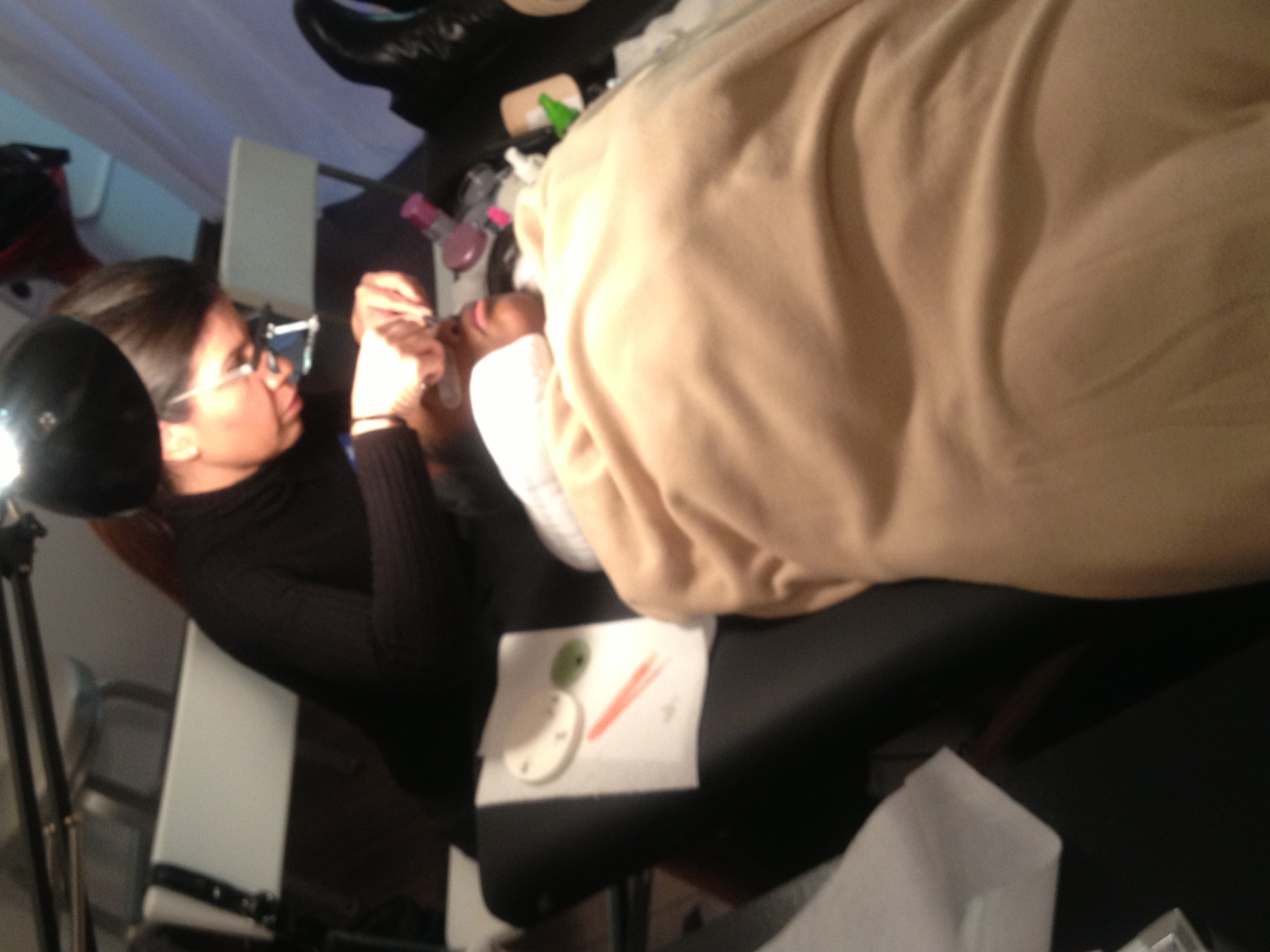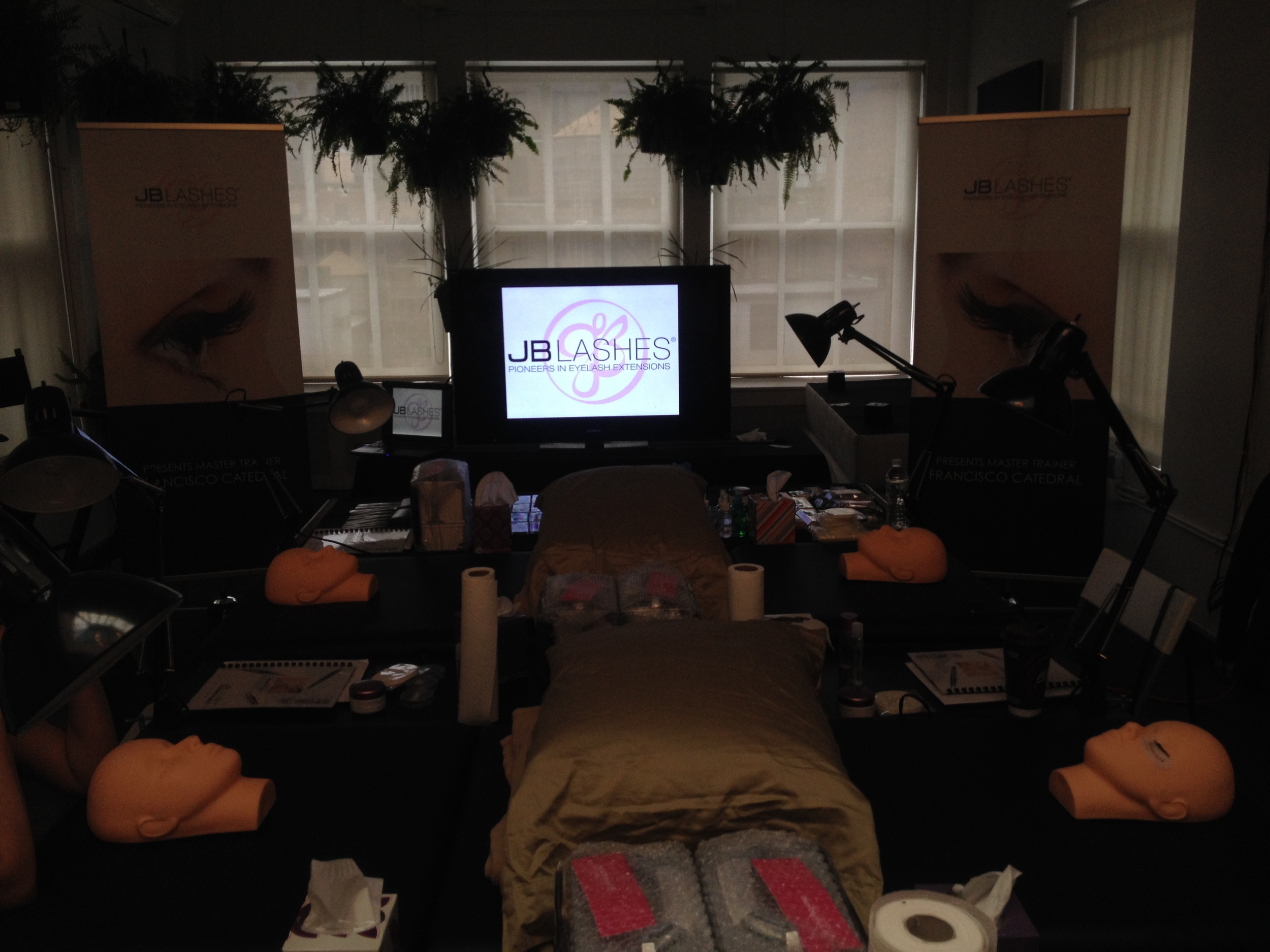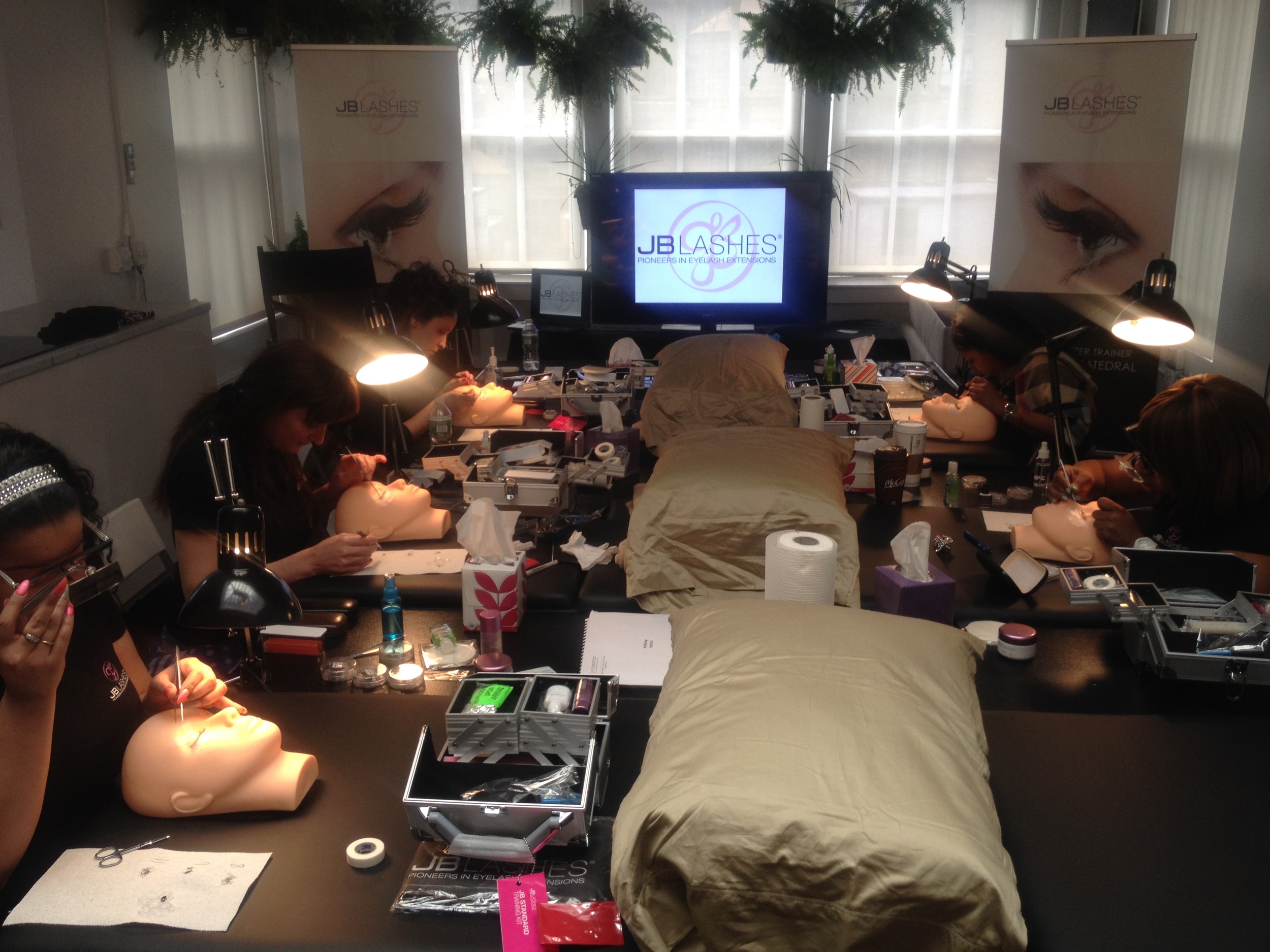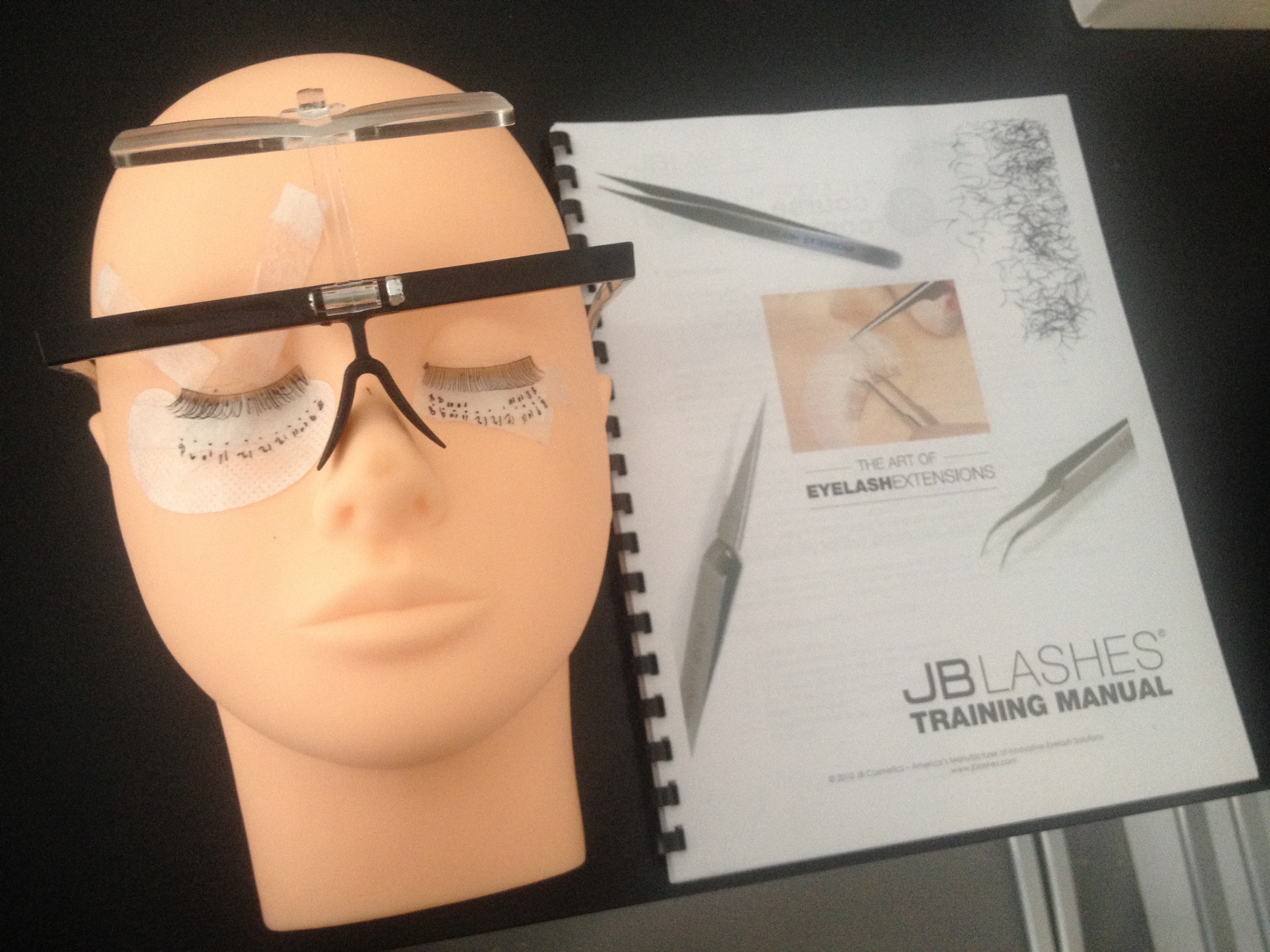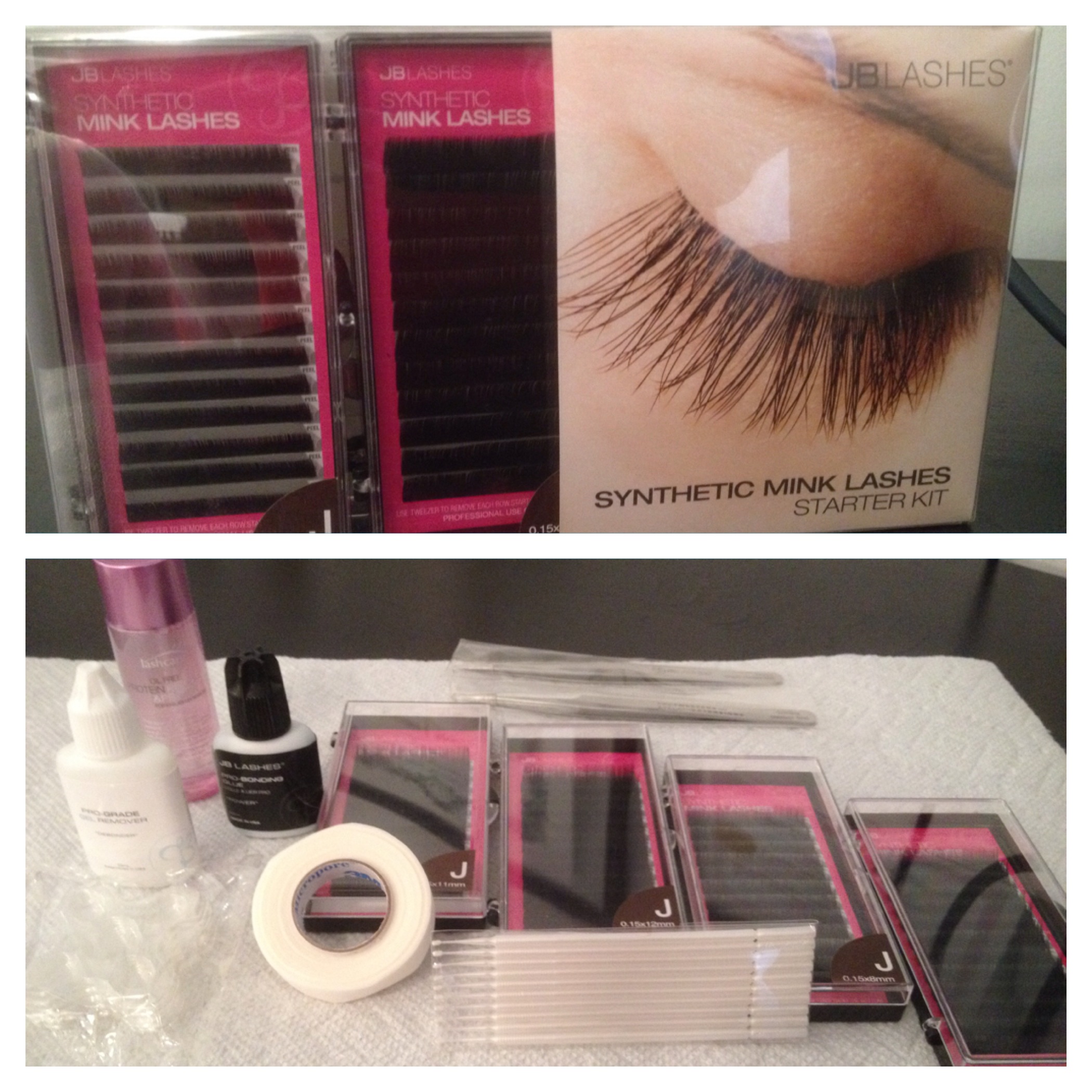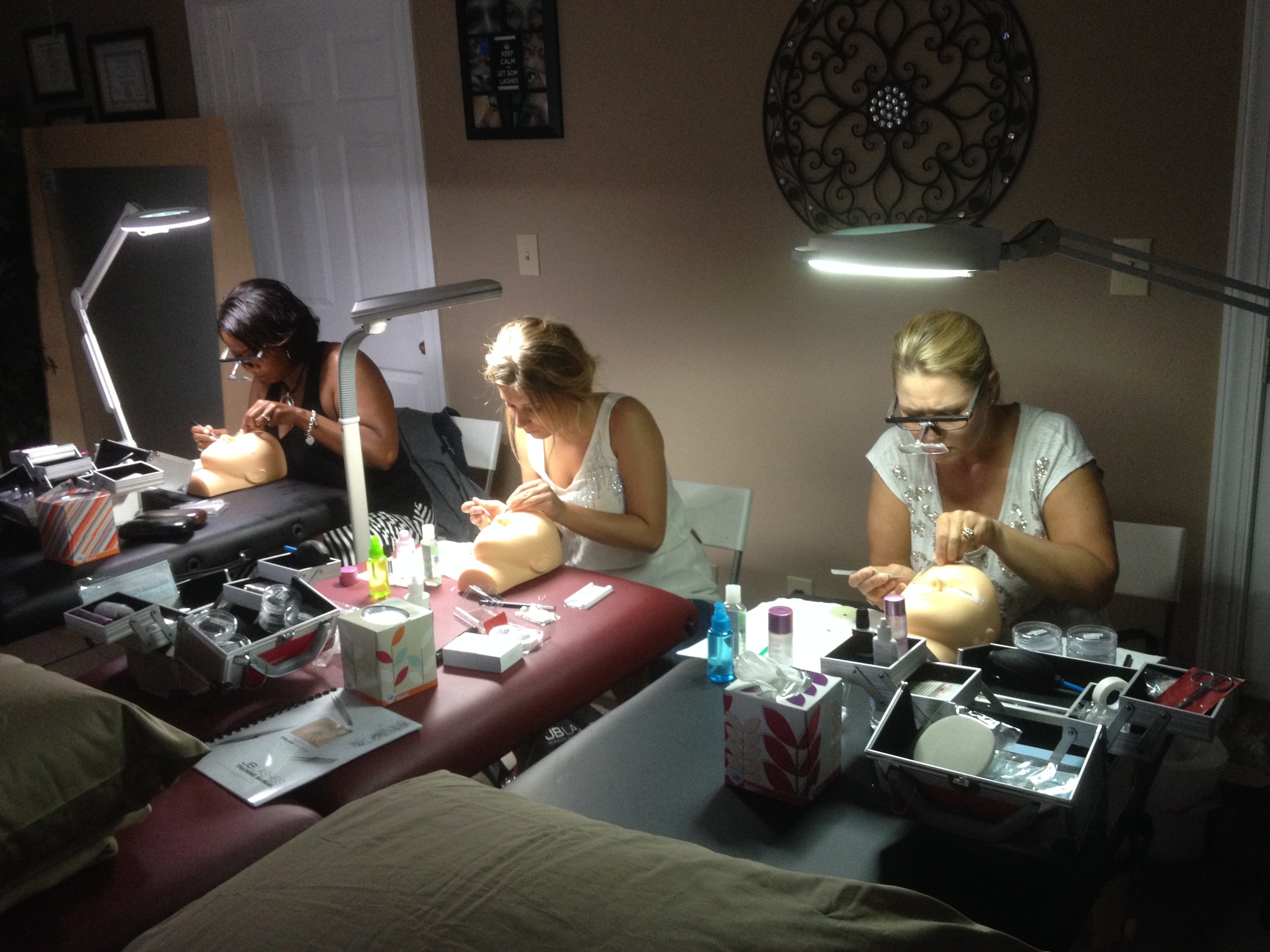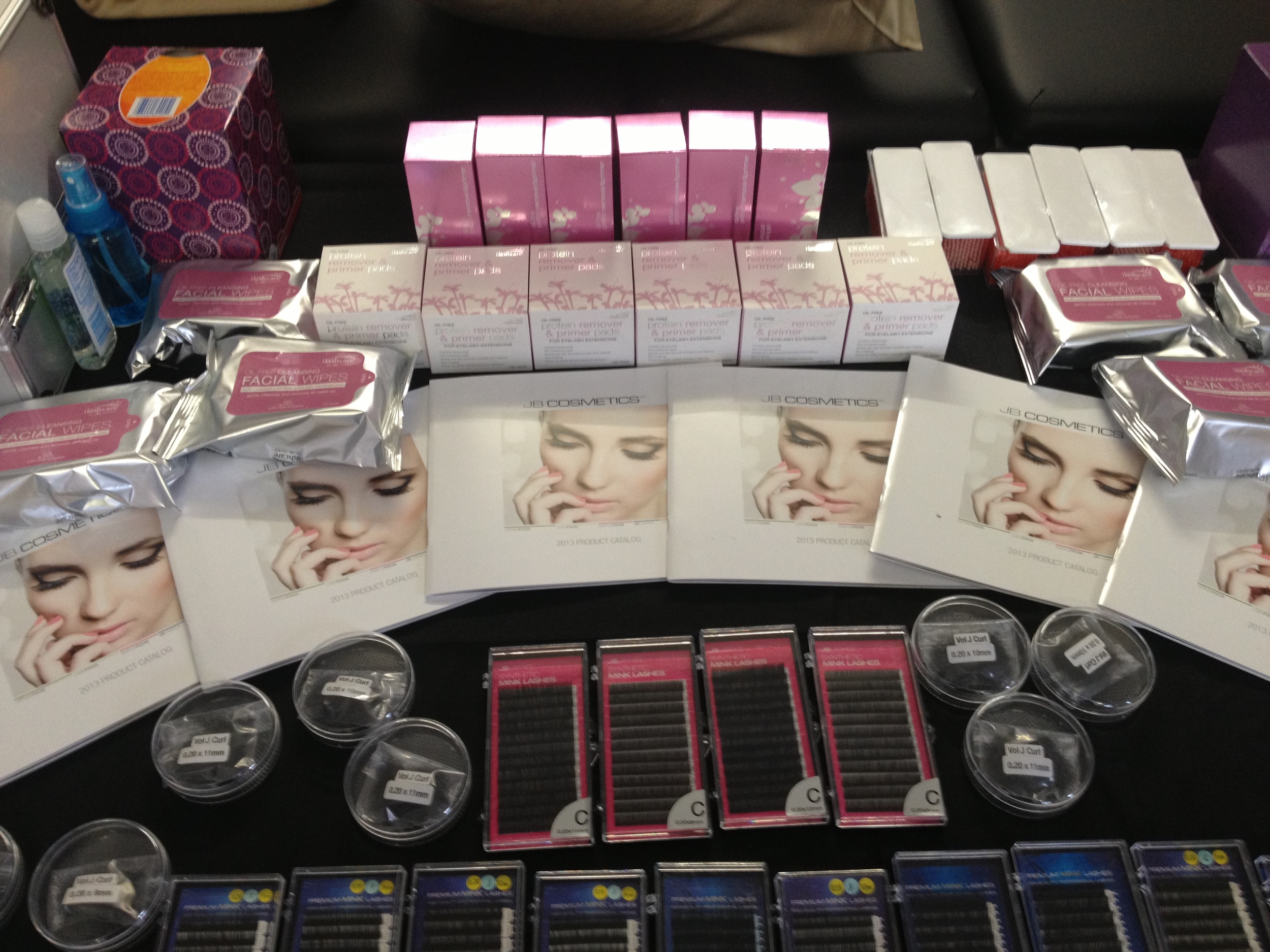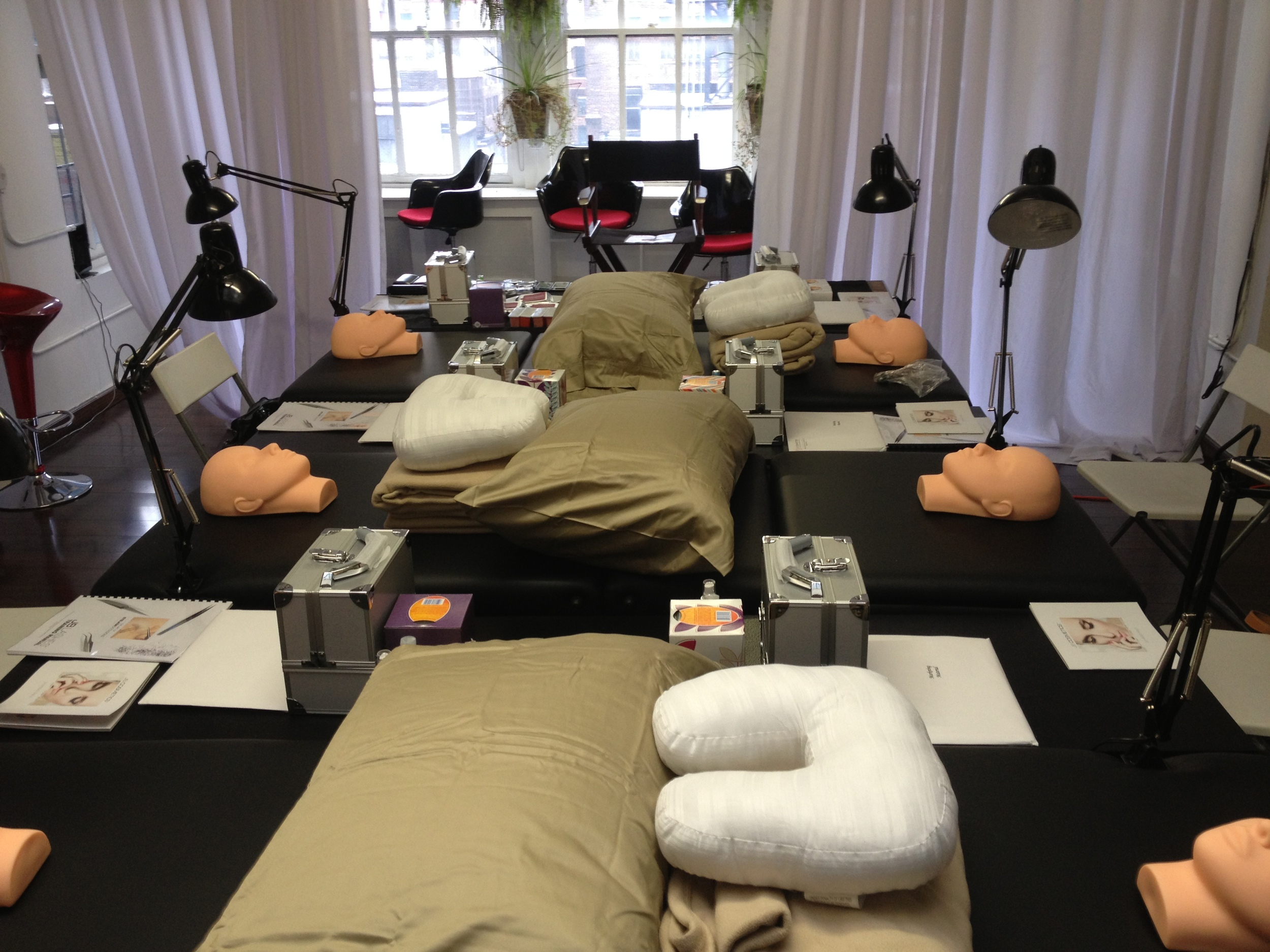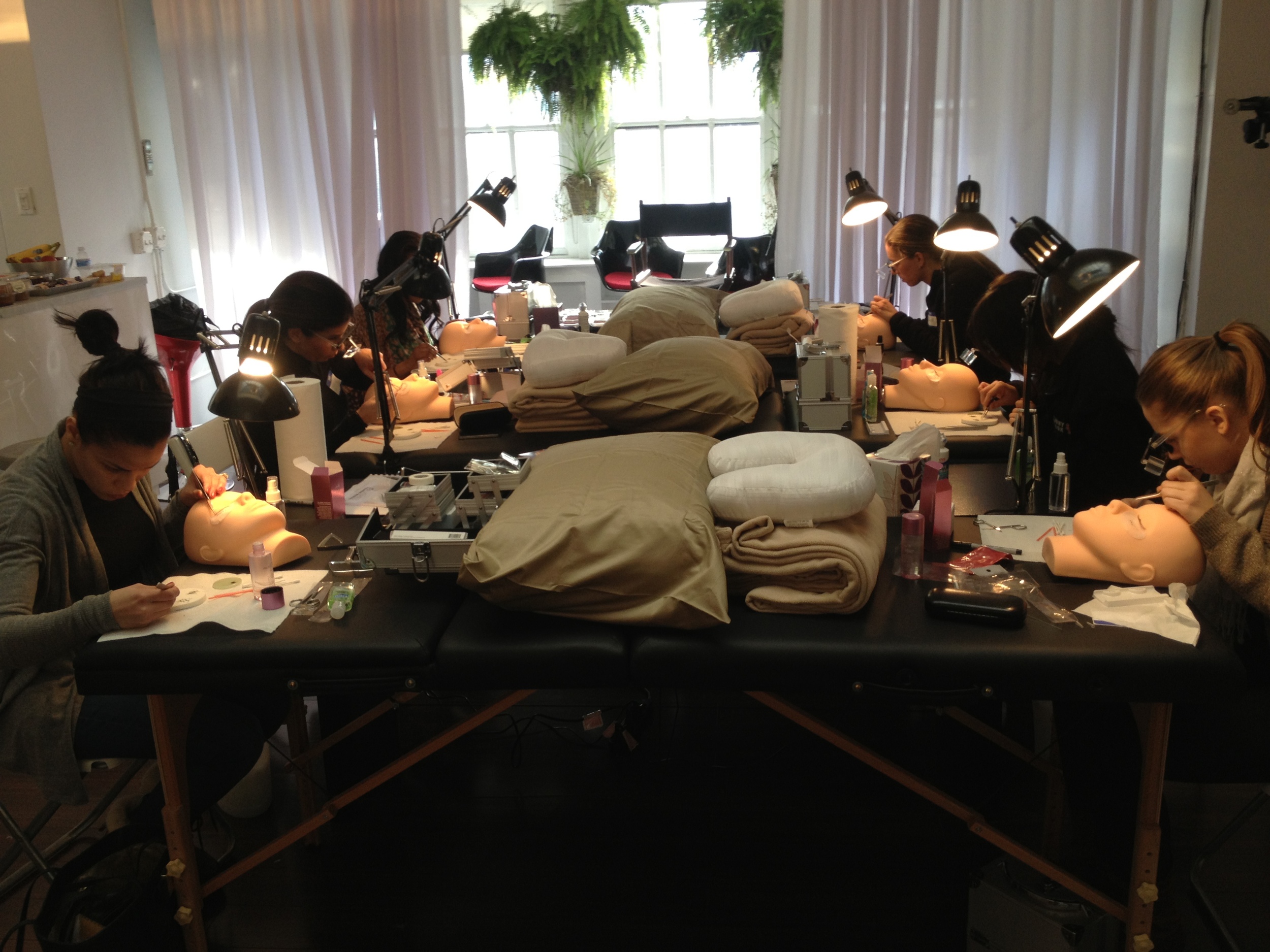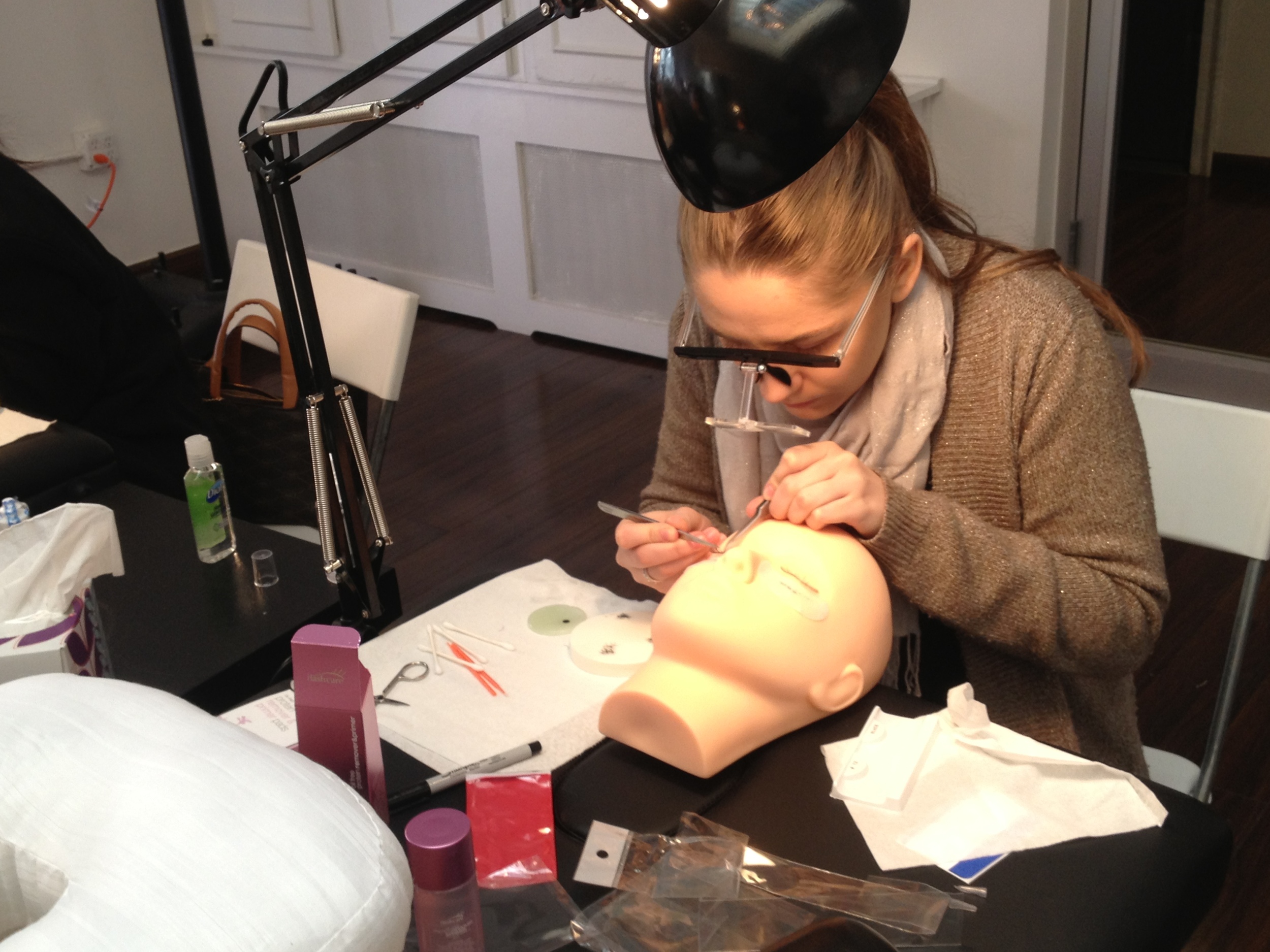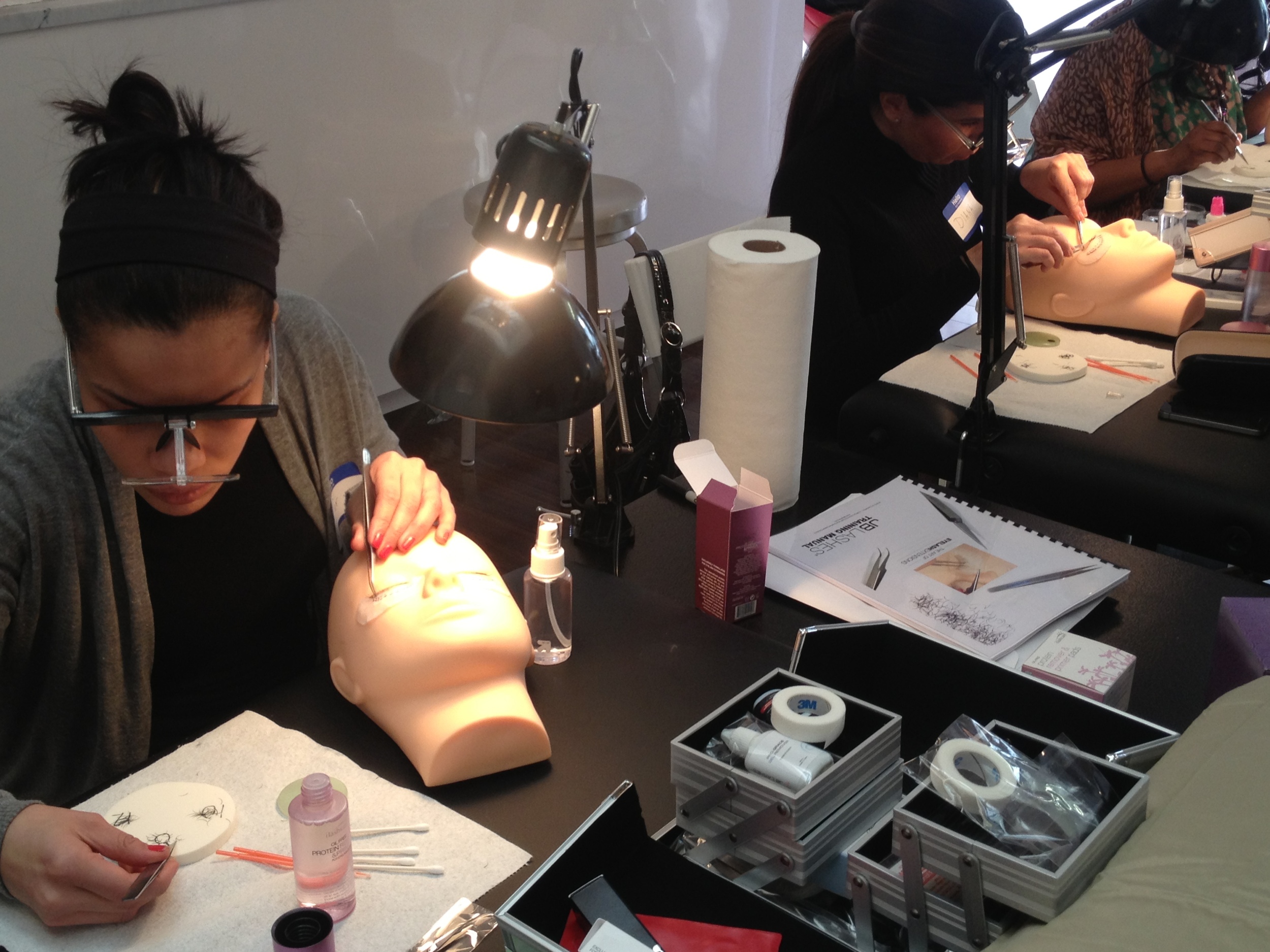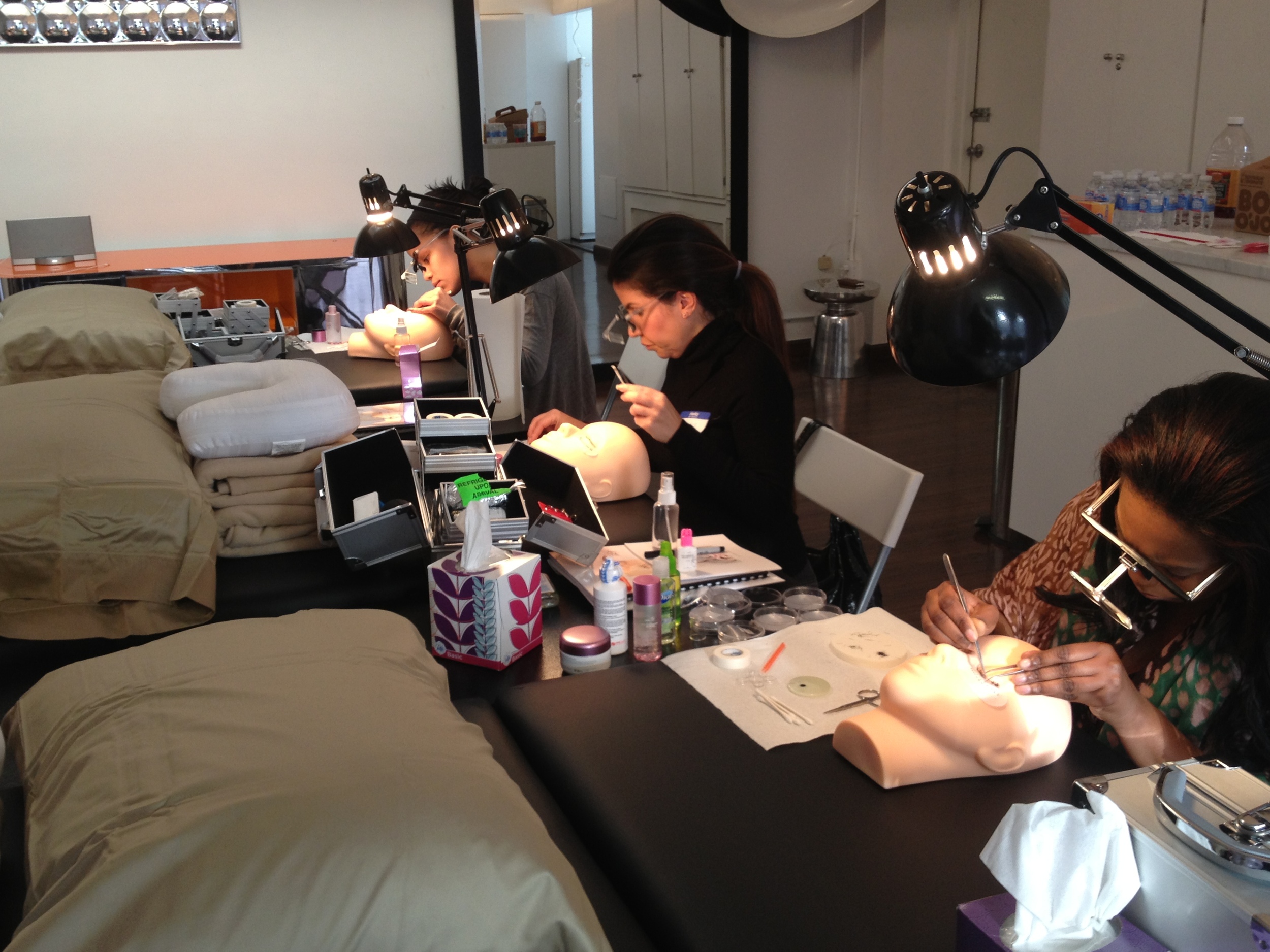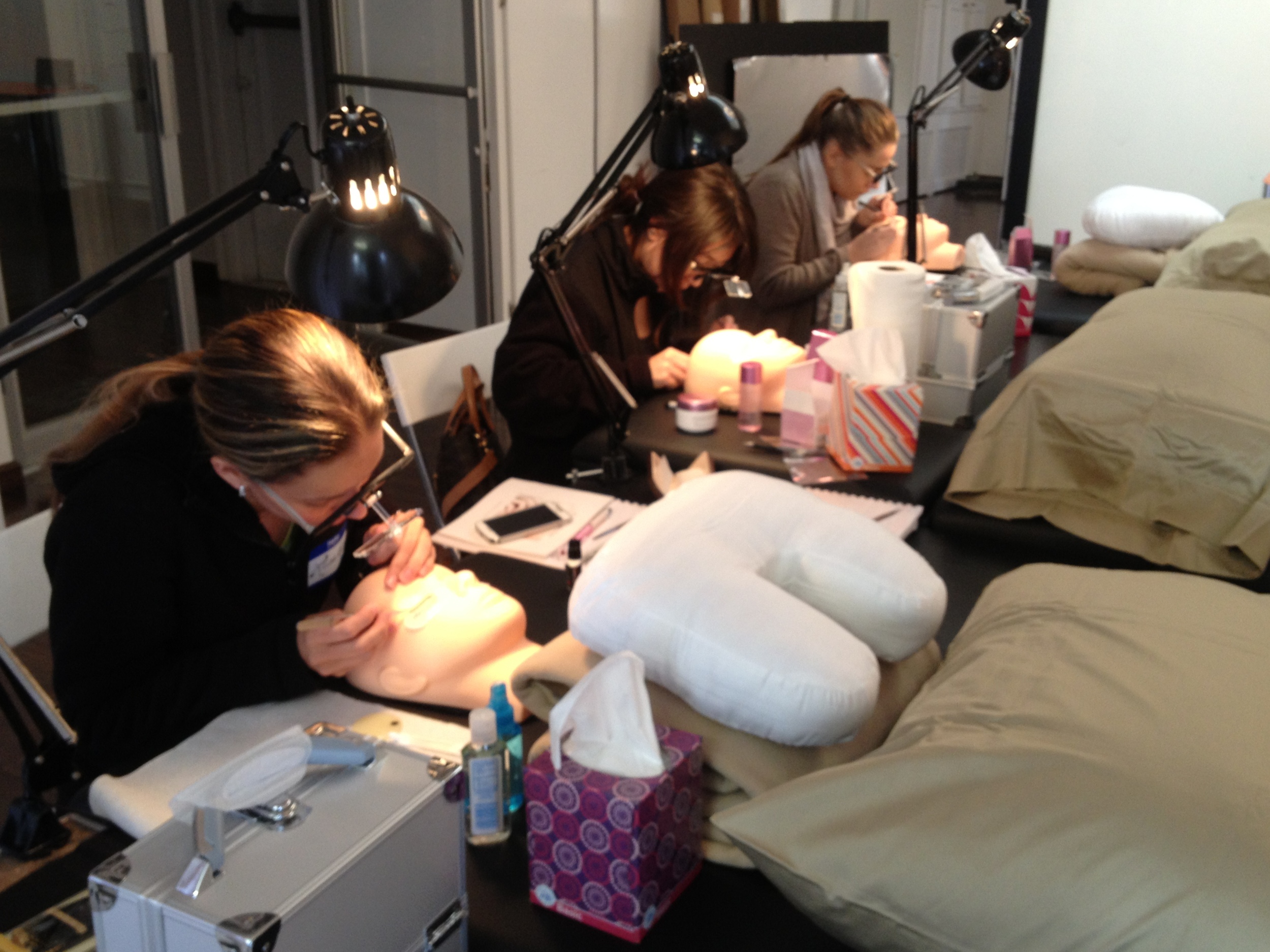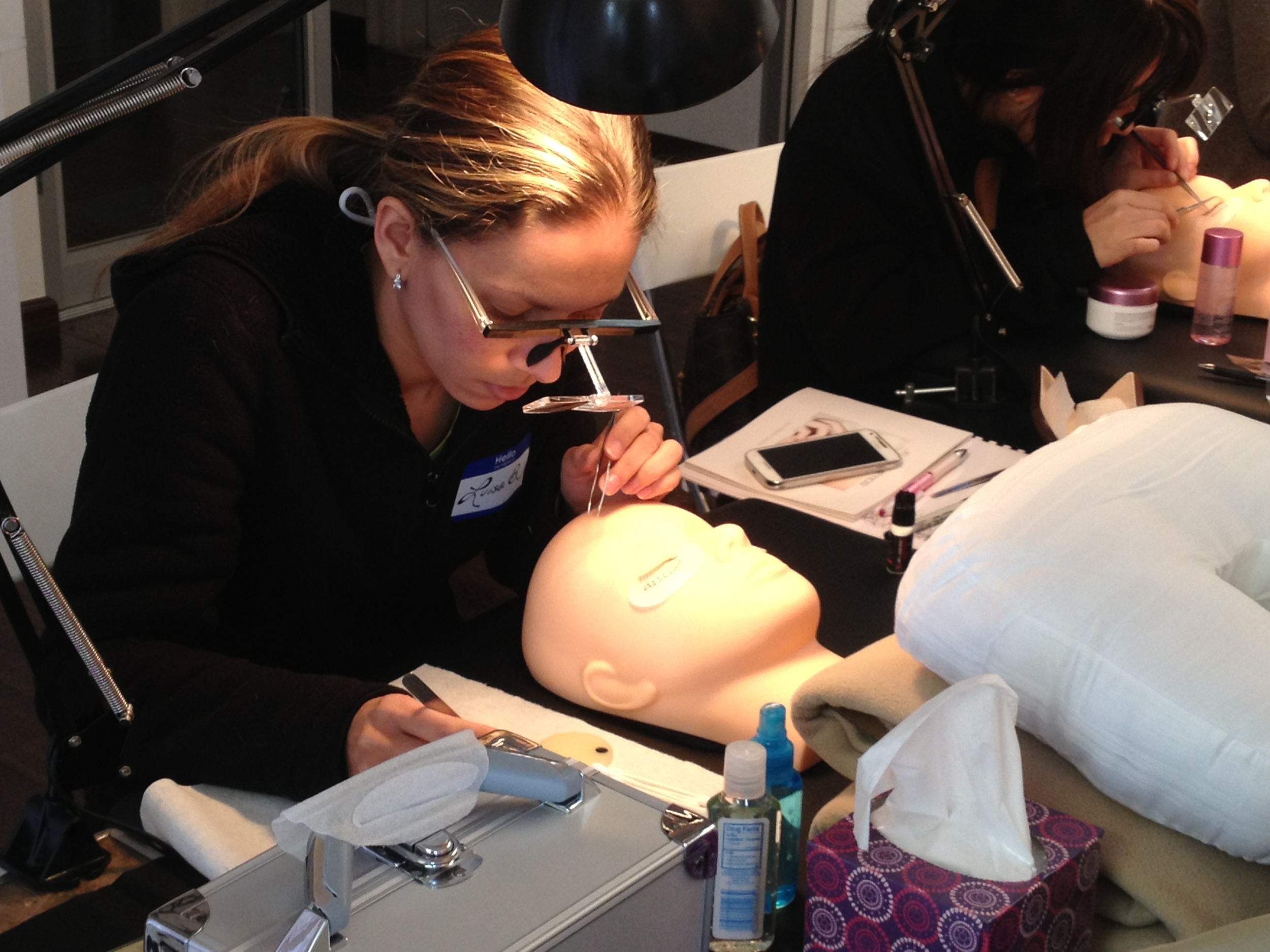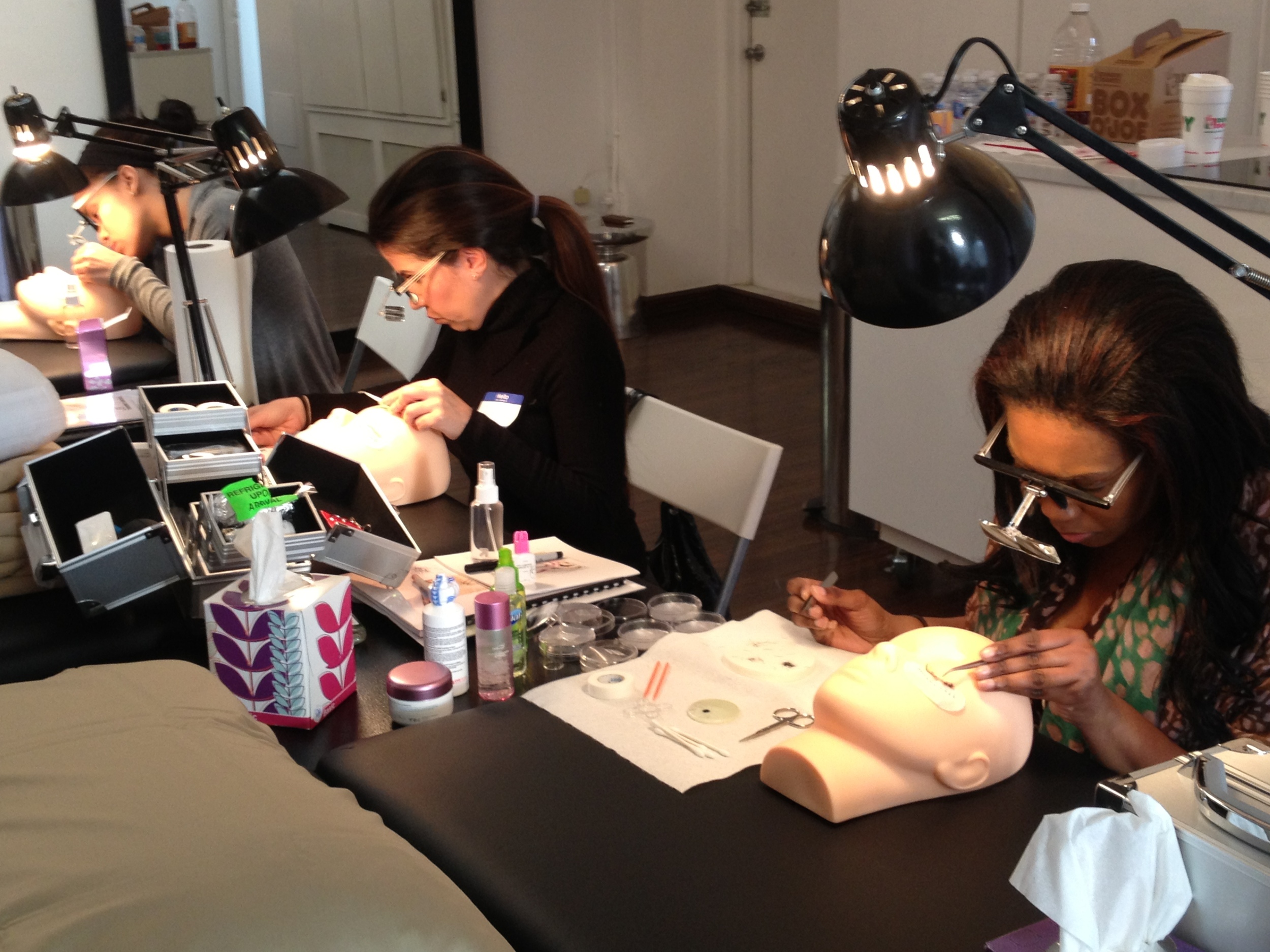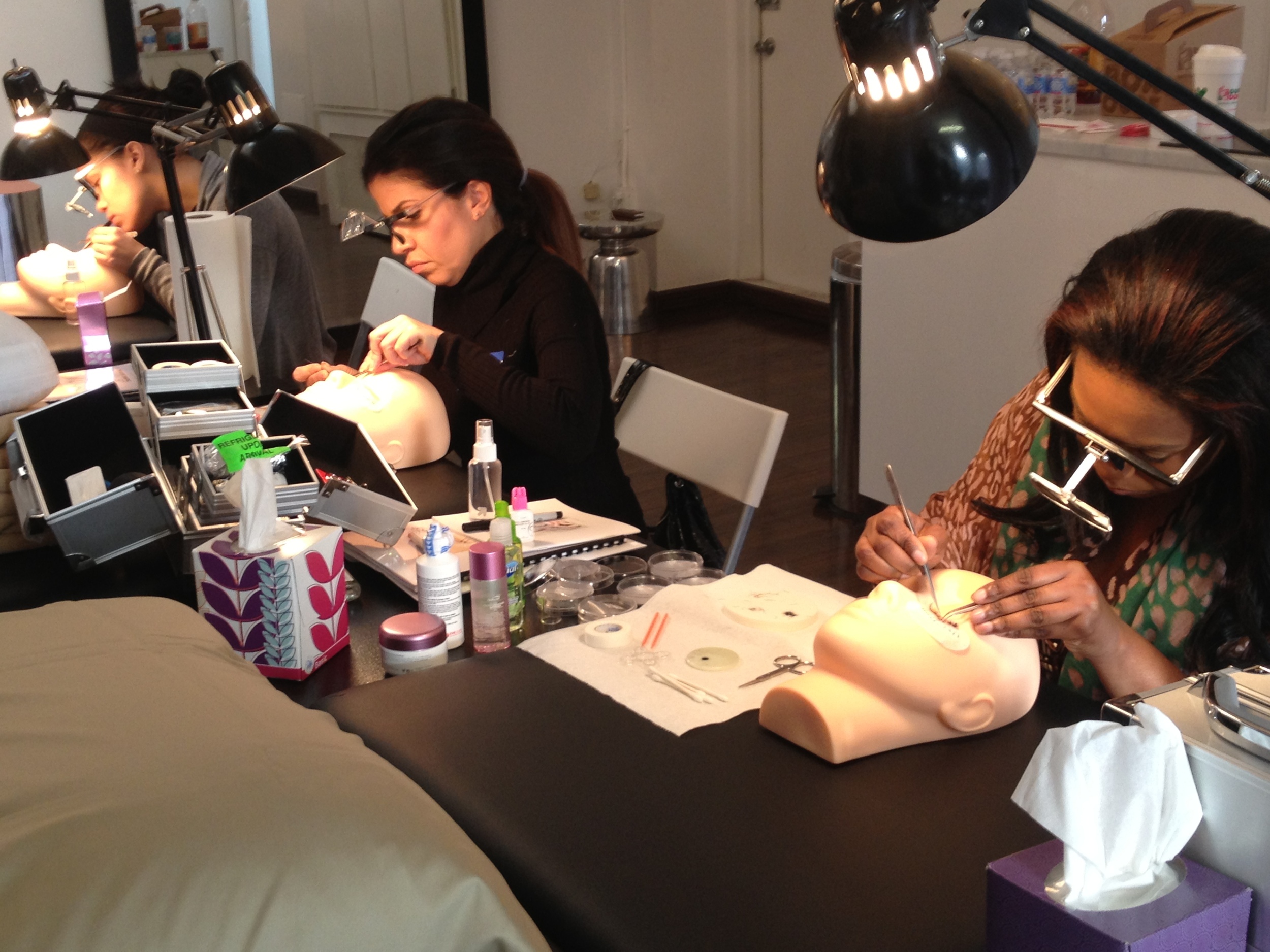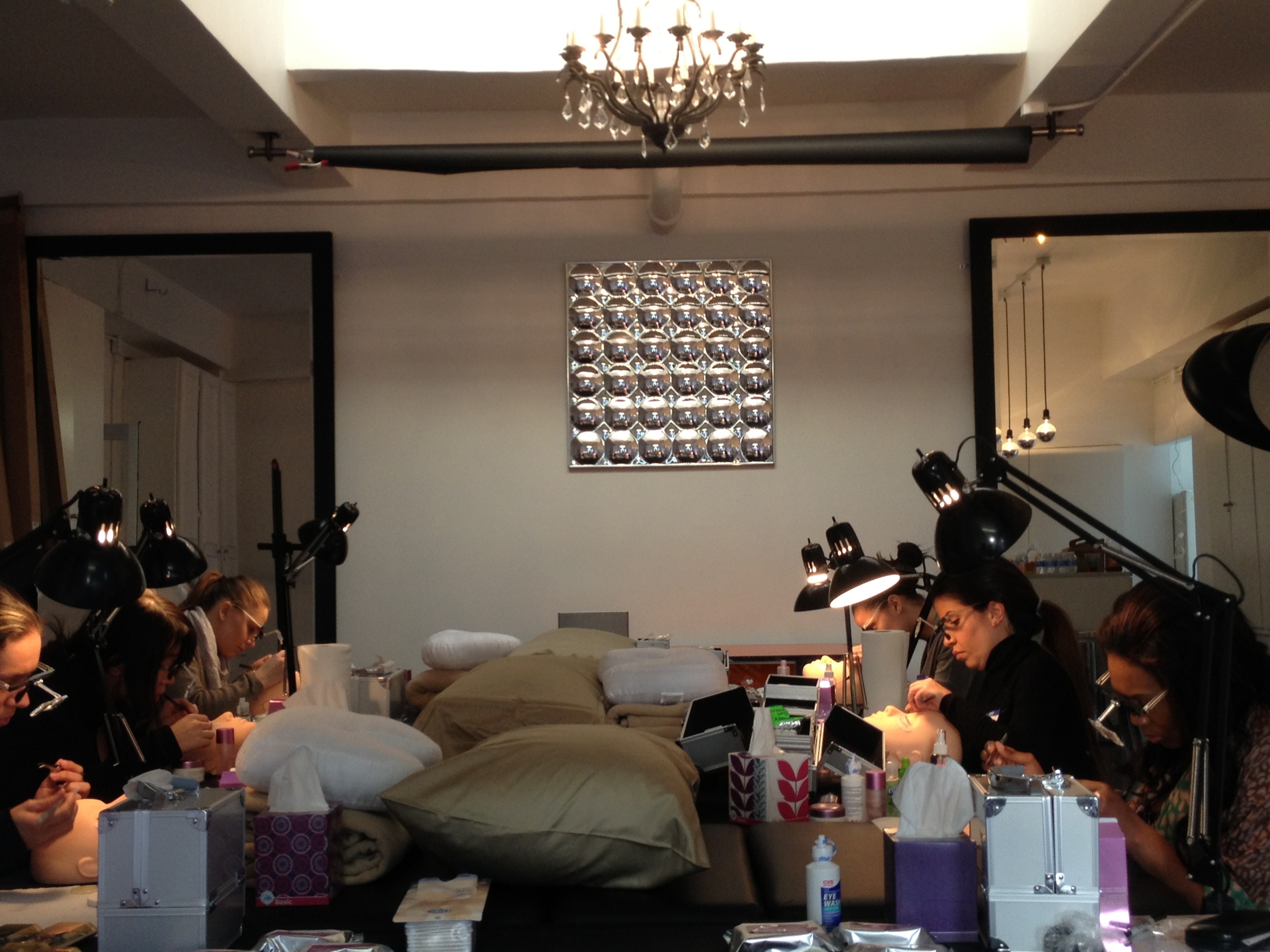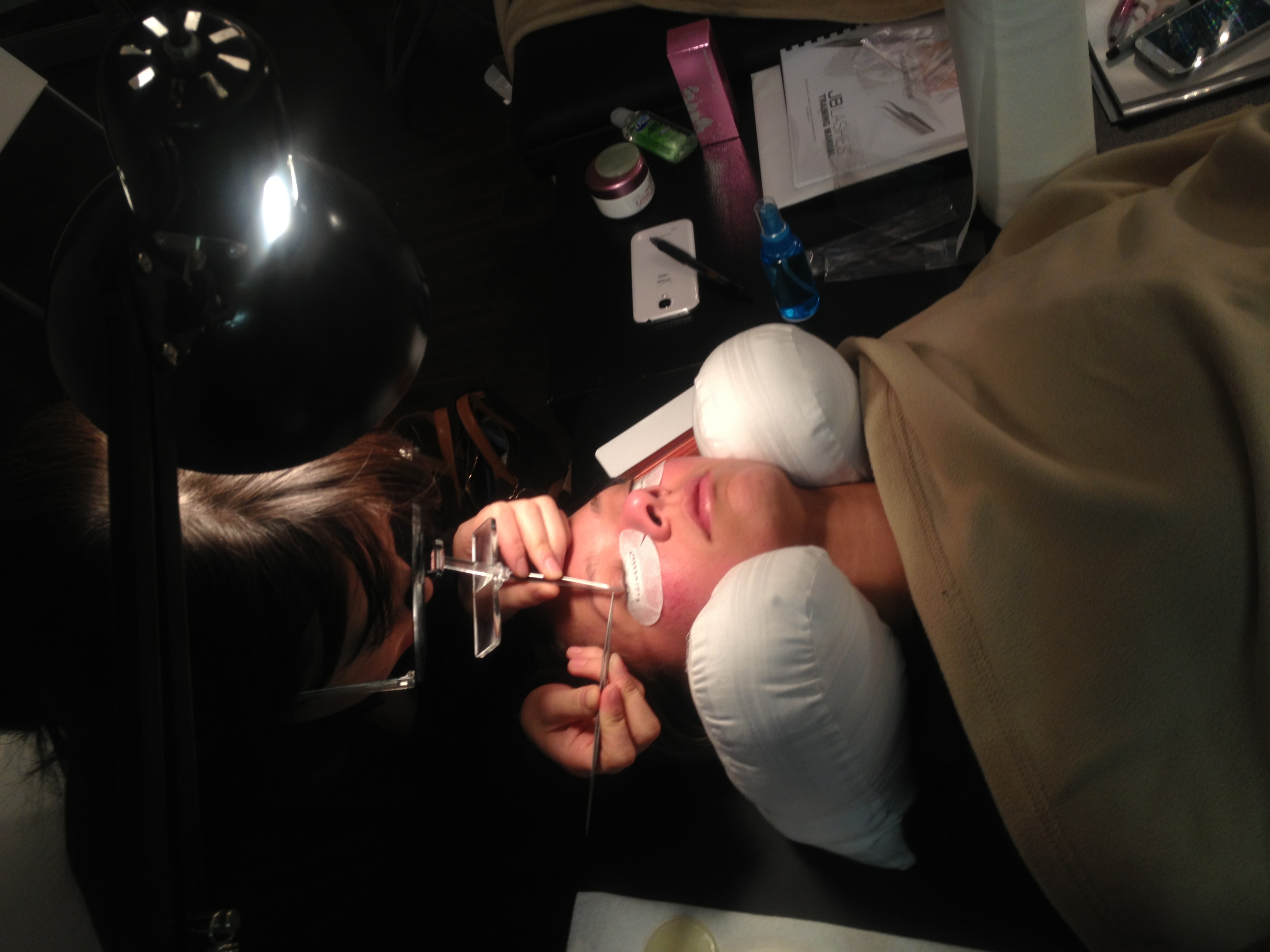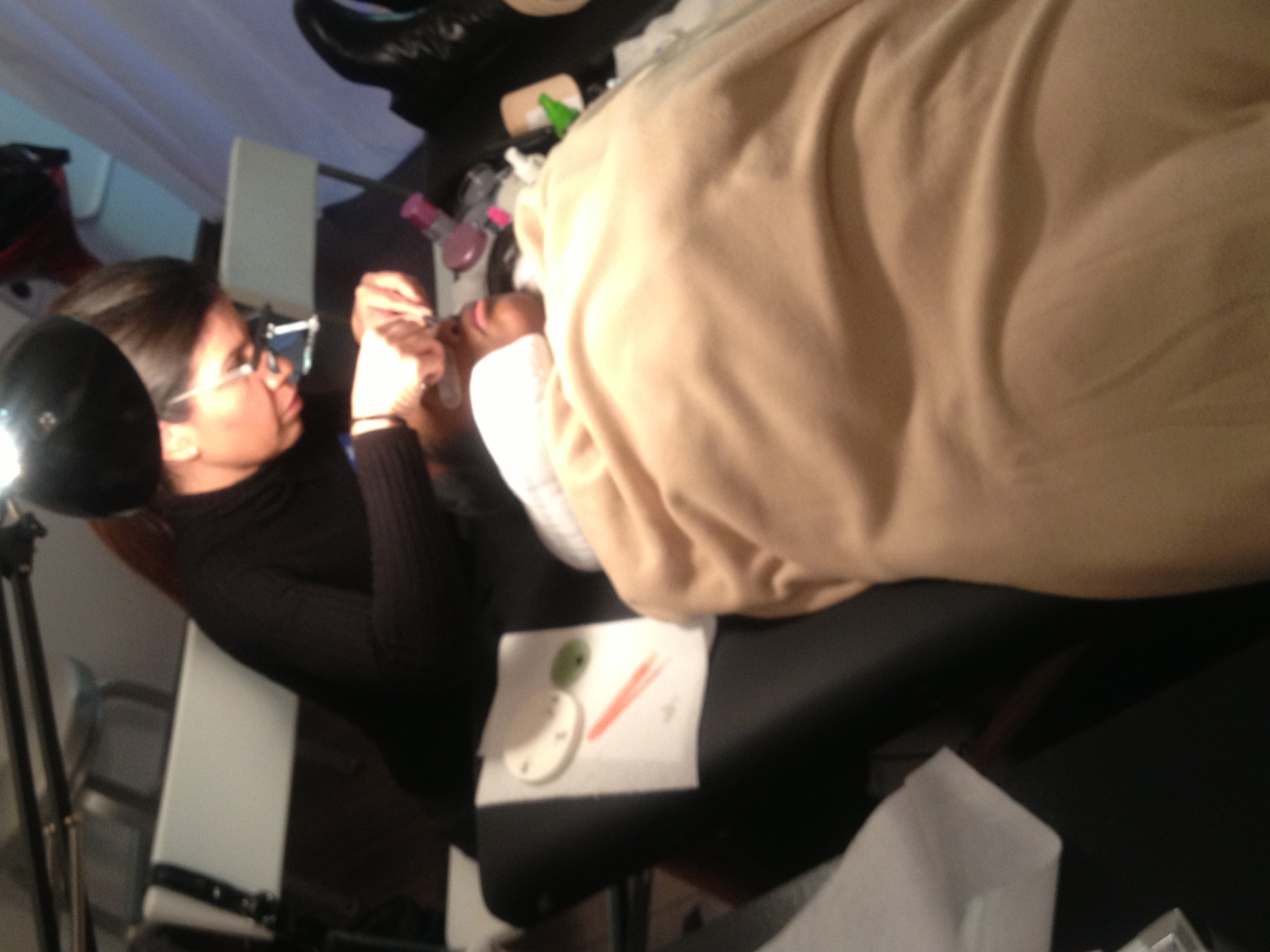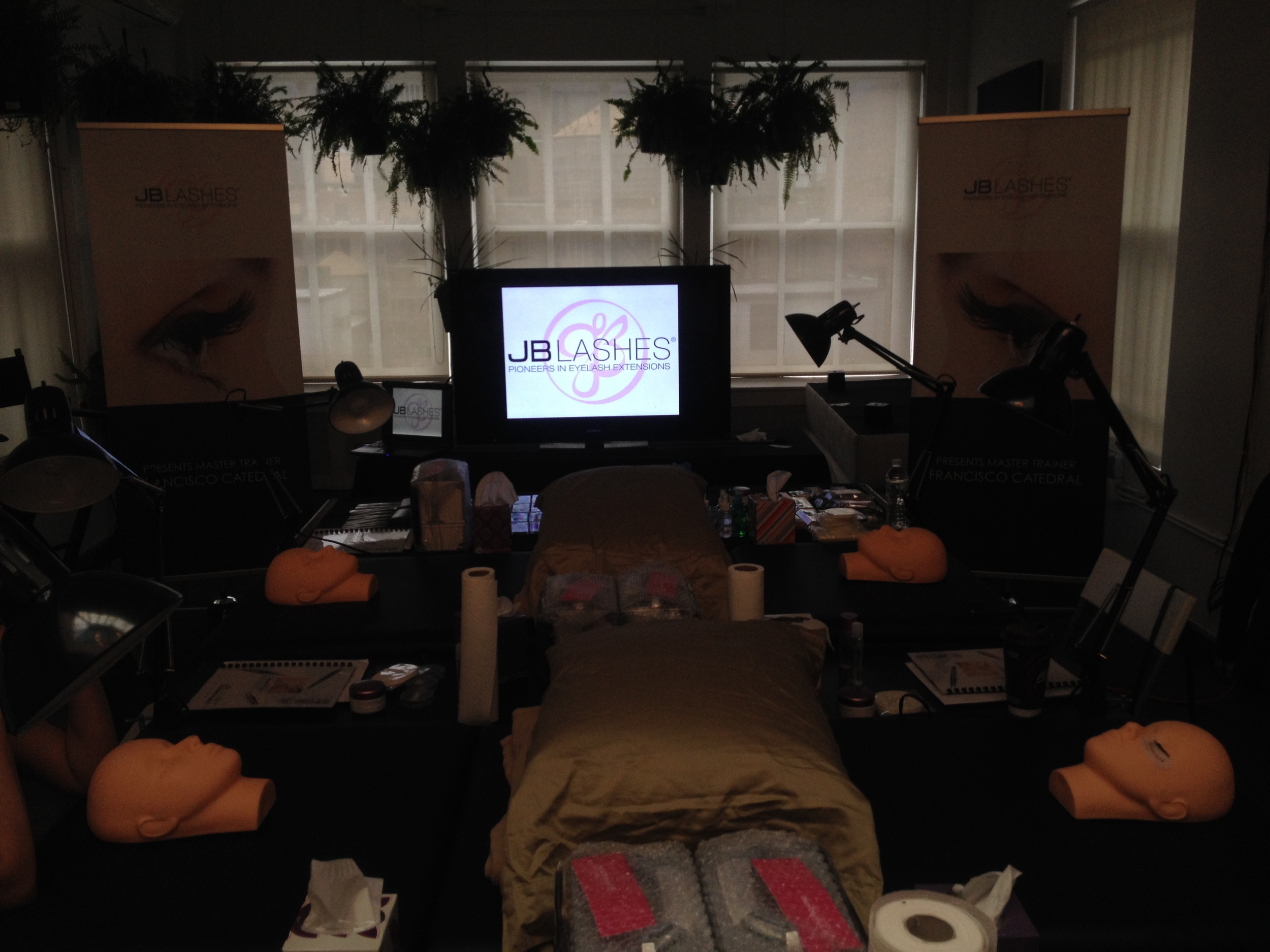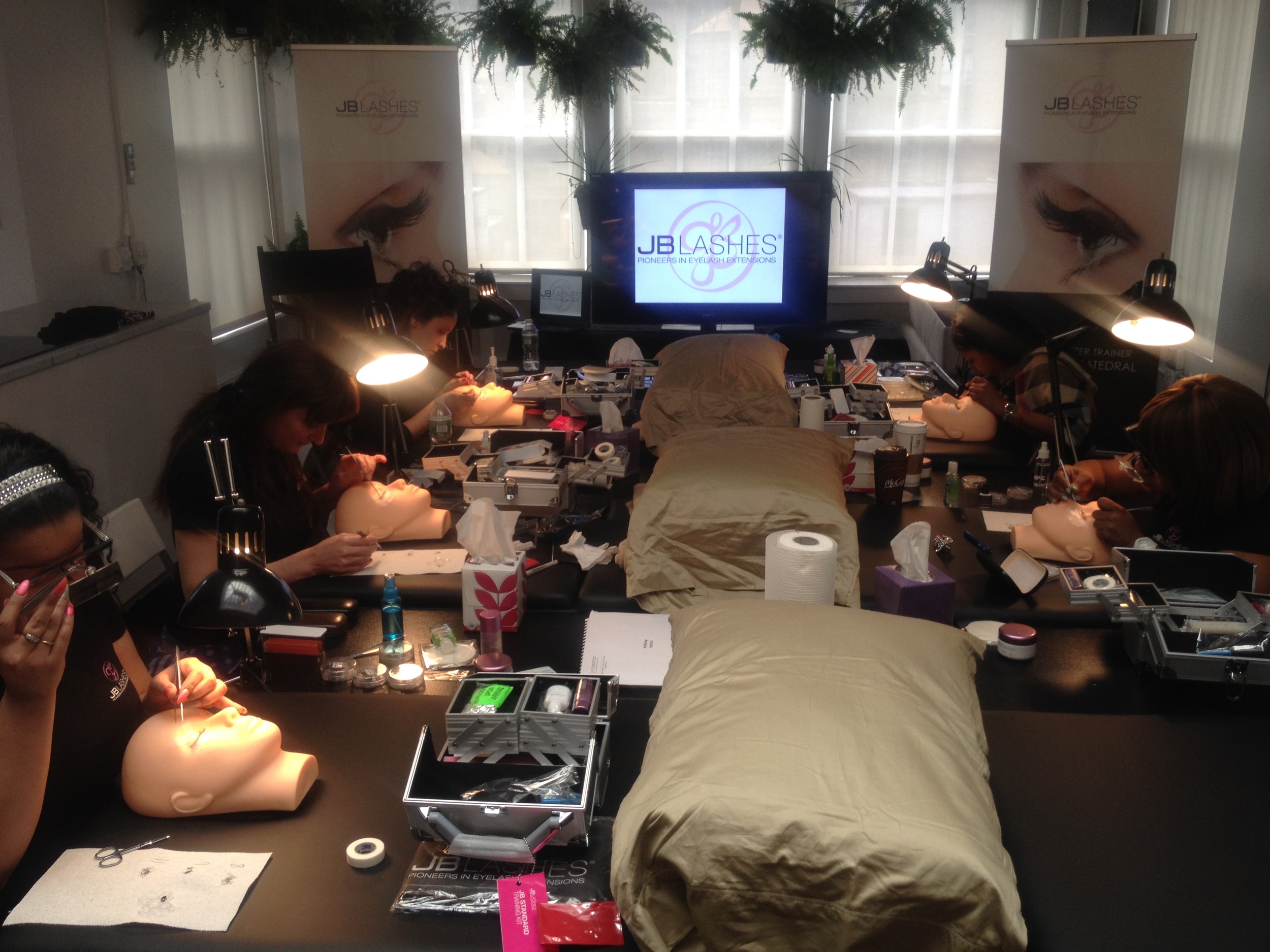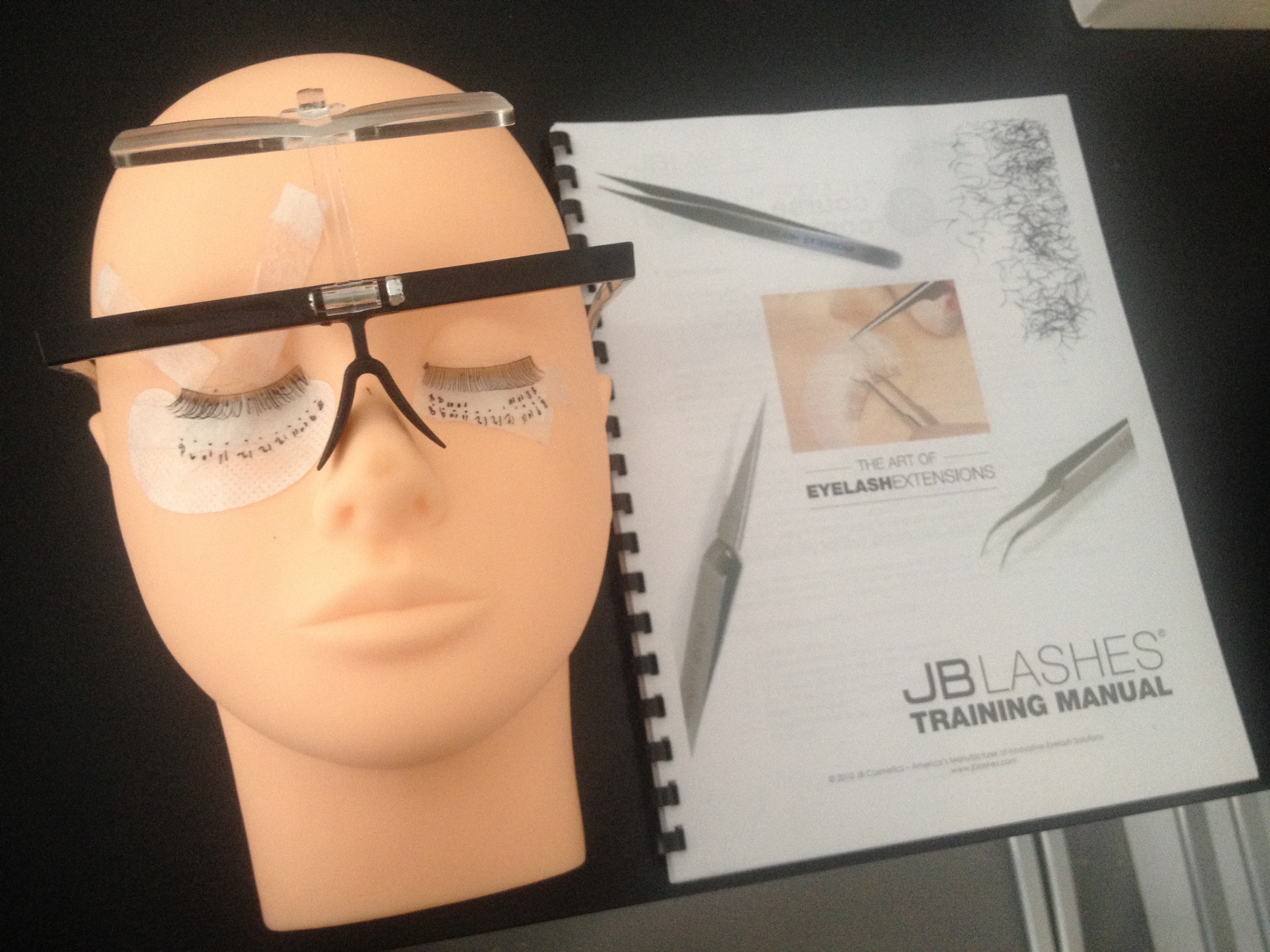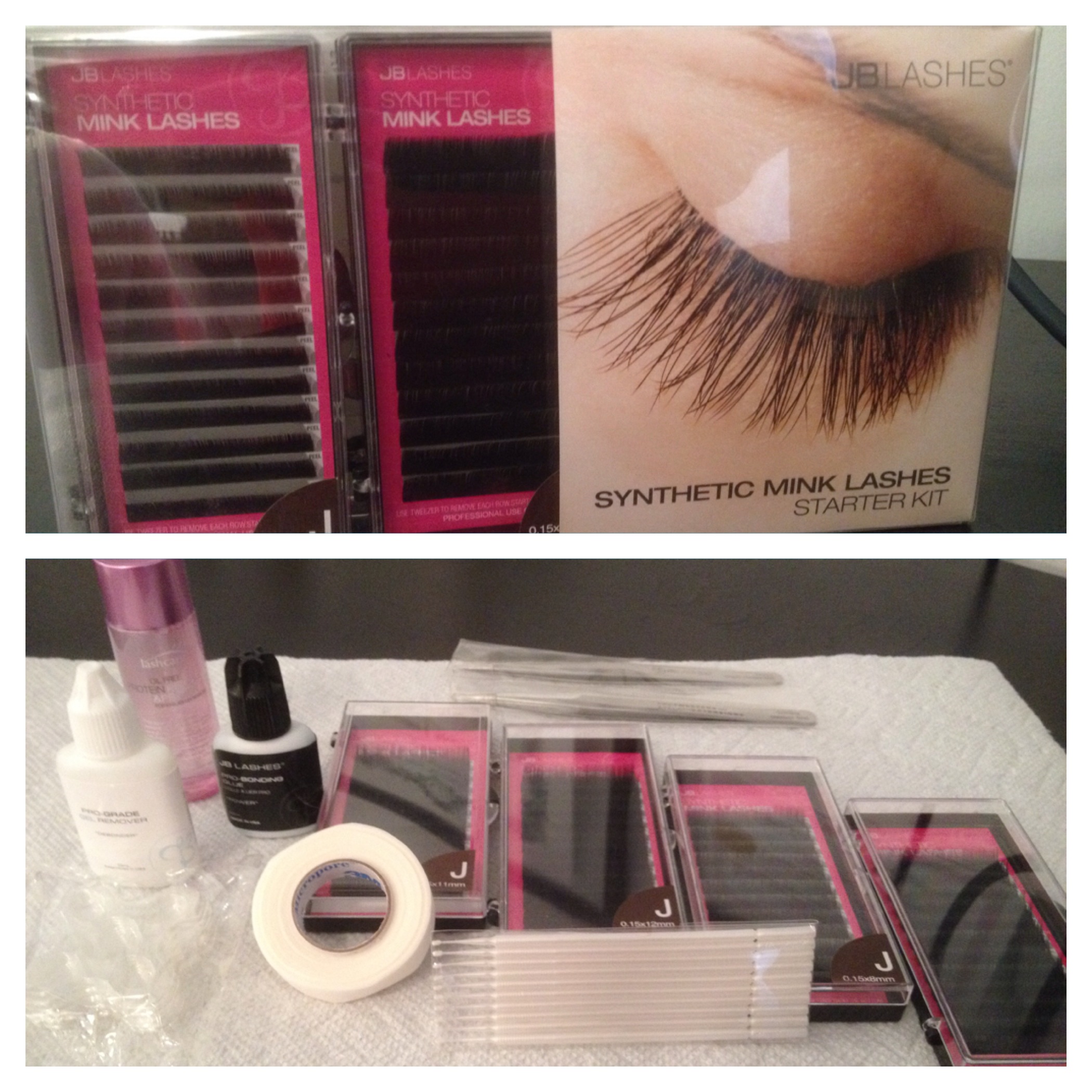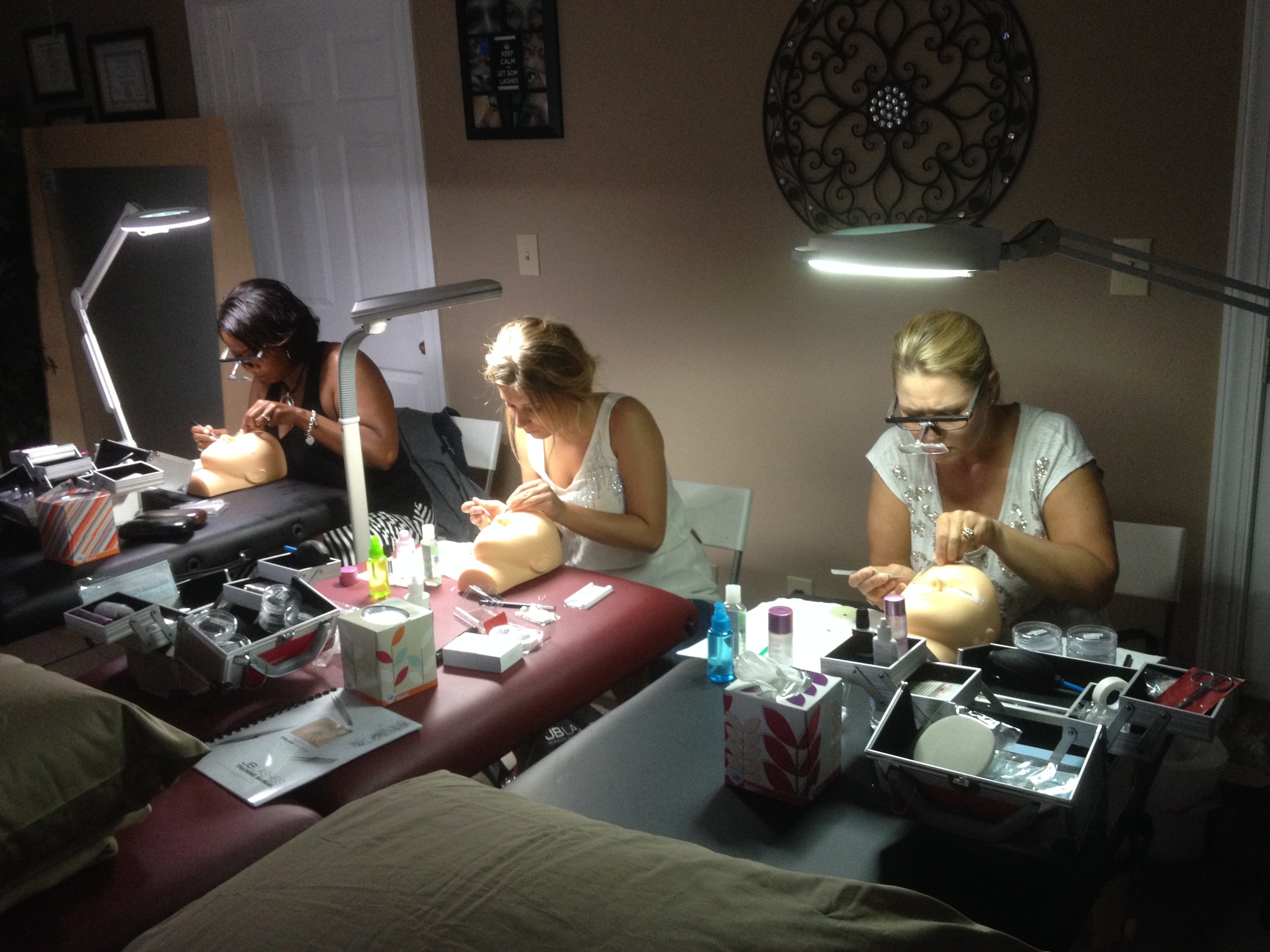 Upcoming 2-Day Group Training Dates for 2017:
New York City:
February 19th & 20th
Washington, D.C.
January 29th & 30th
Richmond, VA
March 19th &20th
Training Programs:
Beginners Level
2-Day Group Training (16hrs): Includes a Standard Training Kit (Students also receive an additional 3 private 1 on 1 sessions in the blocks of 3hrs that can be used for further training/guidance).
$1,400.00
2-Day Private 1 on 1 Training (16hrs): Includes a Deluxe Training Kit (4 additional cases of extensions, a nano mister, and an acrylic lash pallet is included)
$1,500.00
1-Day Private 1 on 1 Training (8hrs): For the professional on the go who has limited time. A Standard Kit is included with this program.
$950.00
1-Day Refresher Course (8hrs) : Have you been previously trained with another brand, but feel that you are lacking the skills or just feel that you need a refresher course to get you back on track? You must bring in your existing kit/materials/supplies. Must show proof of previous training. Please note that no JB Certification is received with the 1-day refresher course.
$500.00
All students must supply their own model for the hands on portion of the program.
Please visit www.jblashes.com to view our full product line.
**Please check with your State Board Regulations to make sure that you meet State requirements in order to provide this type of service. Some states require that you are a Licensed Esthetician or a Licensed Cosmologist to work in a Spa or Salon environment performing this service.**